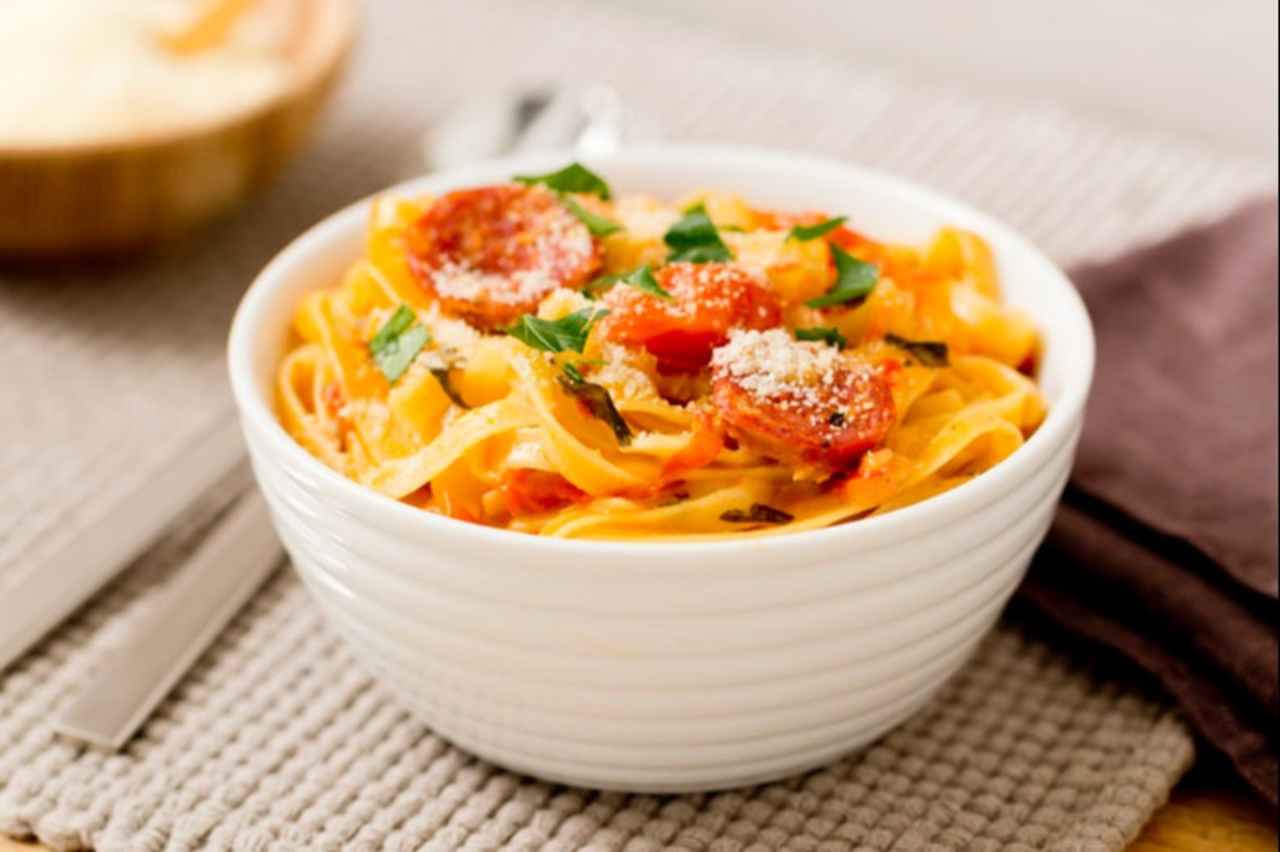 Save this one to your collection
This is one dish that won't disappoint and best of all it is one of those one-pot-wonders where clean-up is a breeze.
A creamy, delicious recipe that will make it on high rotation.
If you're gluten free, pre-cook your GF pasta and mix the sauce through once cooked. If you're Vegetarian, omit the meat or put your spin on it. We bulk out the veggies, keeping under the max line in the bowl.
This recipe is a versatile favourite.