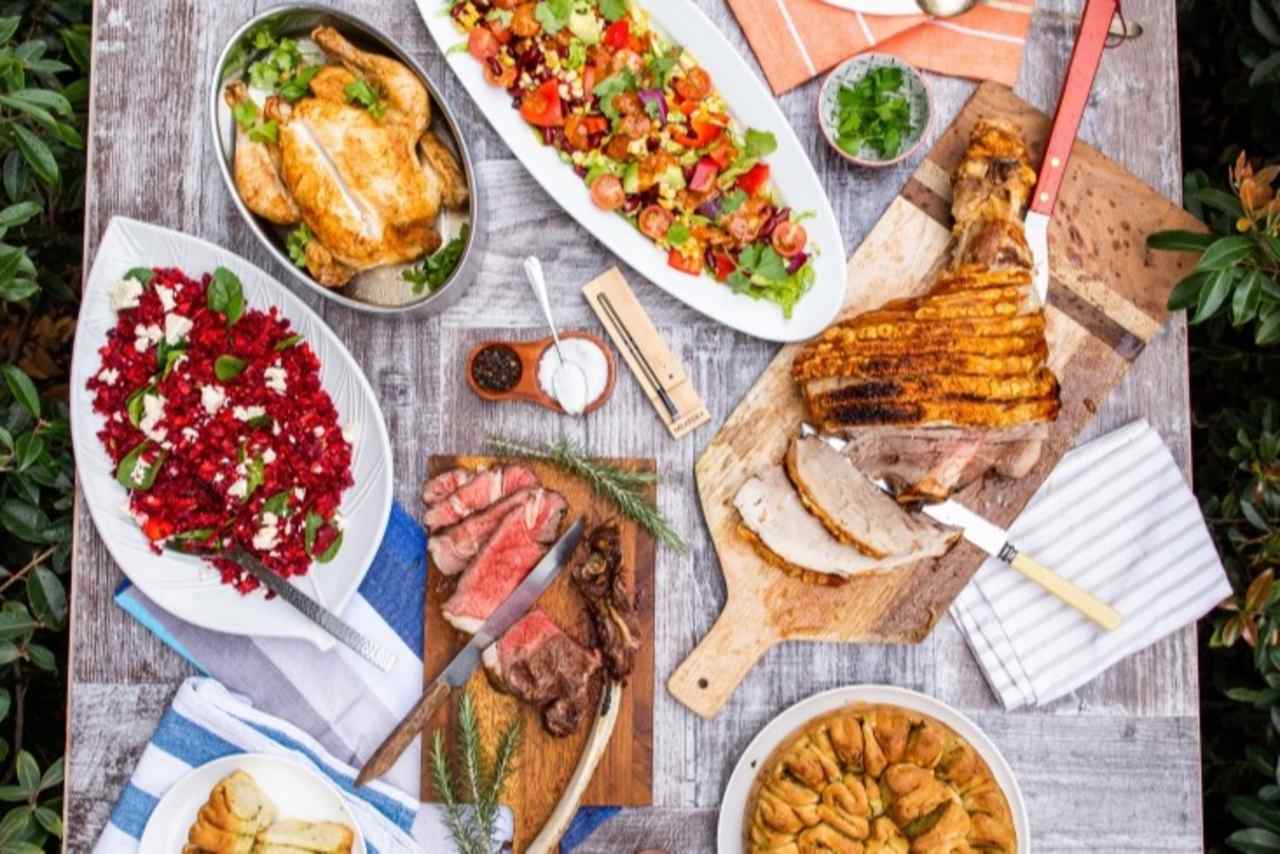 Who doesn't love a traditional Aussie barbie, right?
It's what summer dining is all about – al fresco set-ups, enjoying the outdoors and cooking on the grill, hanging out with family and friends, maybe a backyard cricket game and/or a few drinks. Basically, enjoying our gorgeous Aussie climate with delicious food and people you love.
Well, it just got better! Now, with the combination of Thermomix® and MEATER+®, we can smart barbecue. This means we're taking the pressure off, freeing ourselves up from standing over the grill and the pans and guaranteeing ourselves perfect results every time. Amazing home-cooking honestly can't get better than this.
Tips for a smart barbecue:
Select your menu and use guided cooking to prepare what you can ahead of time. Your Thermomix is your right-hand here – get prepped with marinades, sauces, salads, sides, breads, desserts… whatever it is you plan on serving alongside your barbecued protein, so when the day comes, you can sit back and relax. Check out the recipes in the new Barbecue cookbook for this.
Take the question mark away from perfectly barbecued meats. Use MEATER+® when barbecuing so its new and improved smart, wireless technology can be your virtual eye on the barbecue, providing updates on progress and guaranteeing your desired 'done-ness' for you. What's more, latest model on the market, our MEATER+®, has an incredible 50m wifi range for maximum peace of mind.
Relax and enjoy it. This is the ultimate in smart barbecuing – because you don't need to keep a constant eye on the kitchen or the barbecue, with Thermomix and MEATER+® doing that for you, so you can simply enjoy being a part of it and call people to the table when it's all ready.