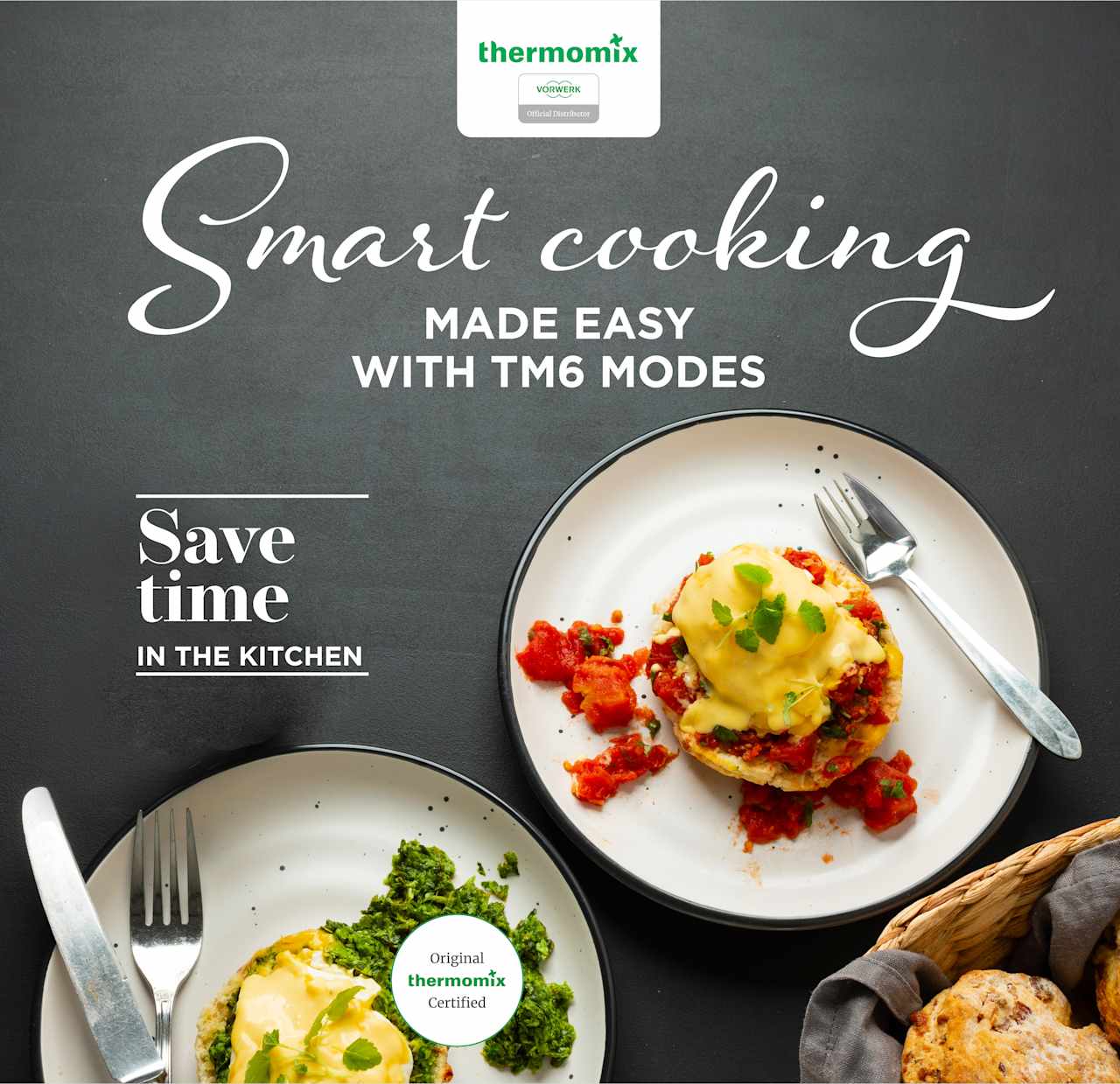 Innovation never tasted so good!
This booklet is our invitation to you : explore the modes of your TM6 and be amazed at how easily you can perform culinary techniques such as Sous-vide, Sugar Stages and many others. Discover new ways to make your meals diverse and rich in texture and flavour: caramel for ice cream, perfect sauces to accompany meat, a refined sauté for a stew….the possibilities are endless.
Book a qualifying Thermomix® Demo before 31st August to get a Blade Cover & Peeler and a copy of the new and exclusive Smart Cooking: Made Easy With TM6 Modes eBook (valued at $82.85) for HALF PRICE, or if a guest makes a TM6 purchase at your Demo, you'll get this bundle for FREE.
LEARN MORE [outline-primary]