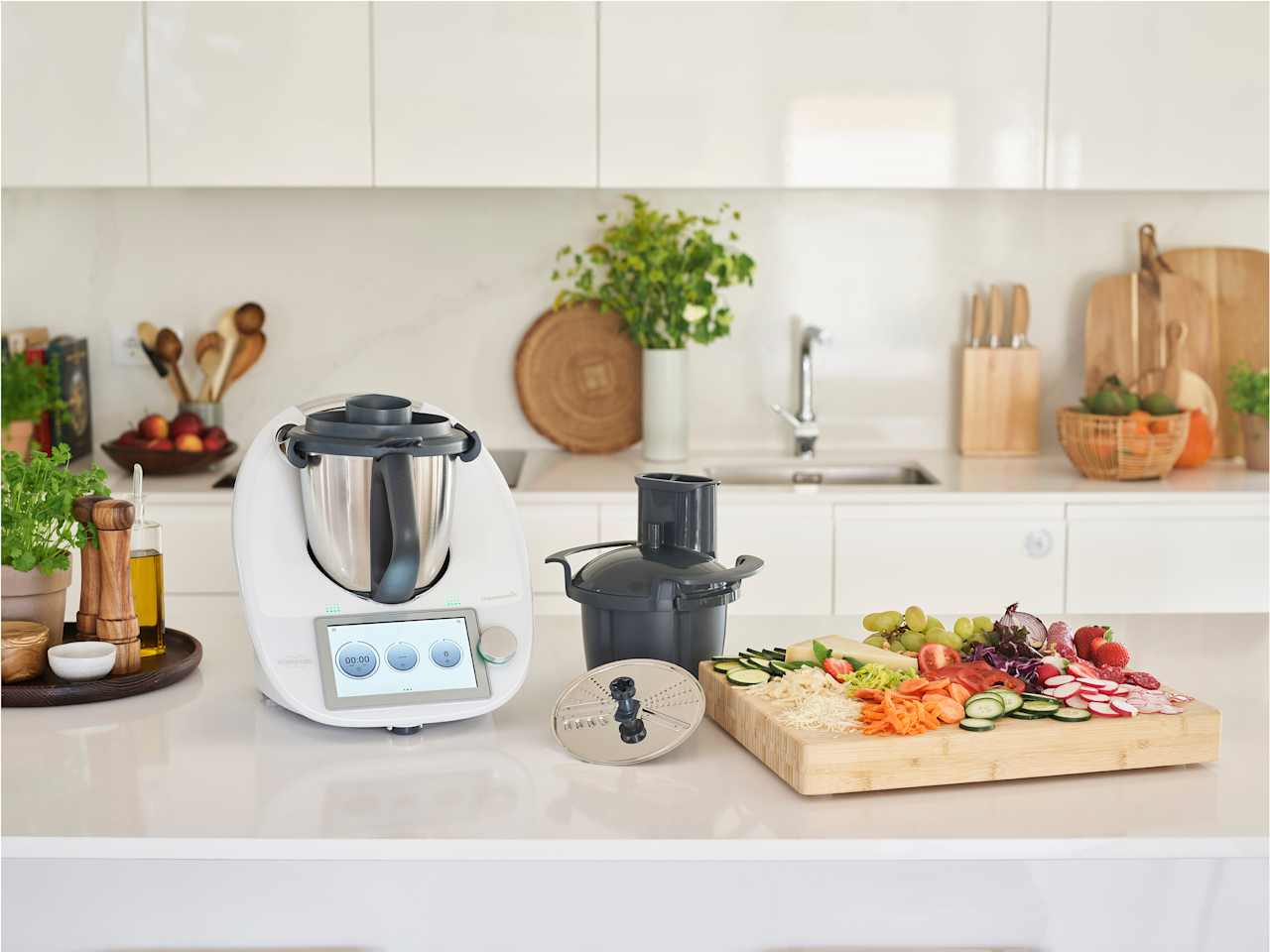 Earn yours by hosting a Cooking Demo*
Be one of the first to bag your sought-after Thermomix® Cutter. Your summer salads will have never looked better, not to mention all the beautiful bakes, barbecues and other delights you'll bring a whole new edge to. One disc, four cutting functions. Chat to your Consultant or click the link below to book your Thermomix® Cooking Demo today, for your chance to earn it as a host reward*.
*T&Cs apply. Thermomix® Cutter as a Host Reward is subject to availability and for a limited time. Please refer to our website below for further details.