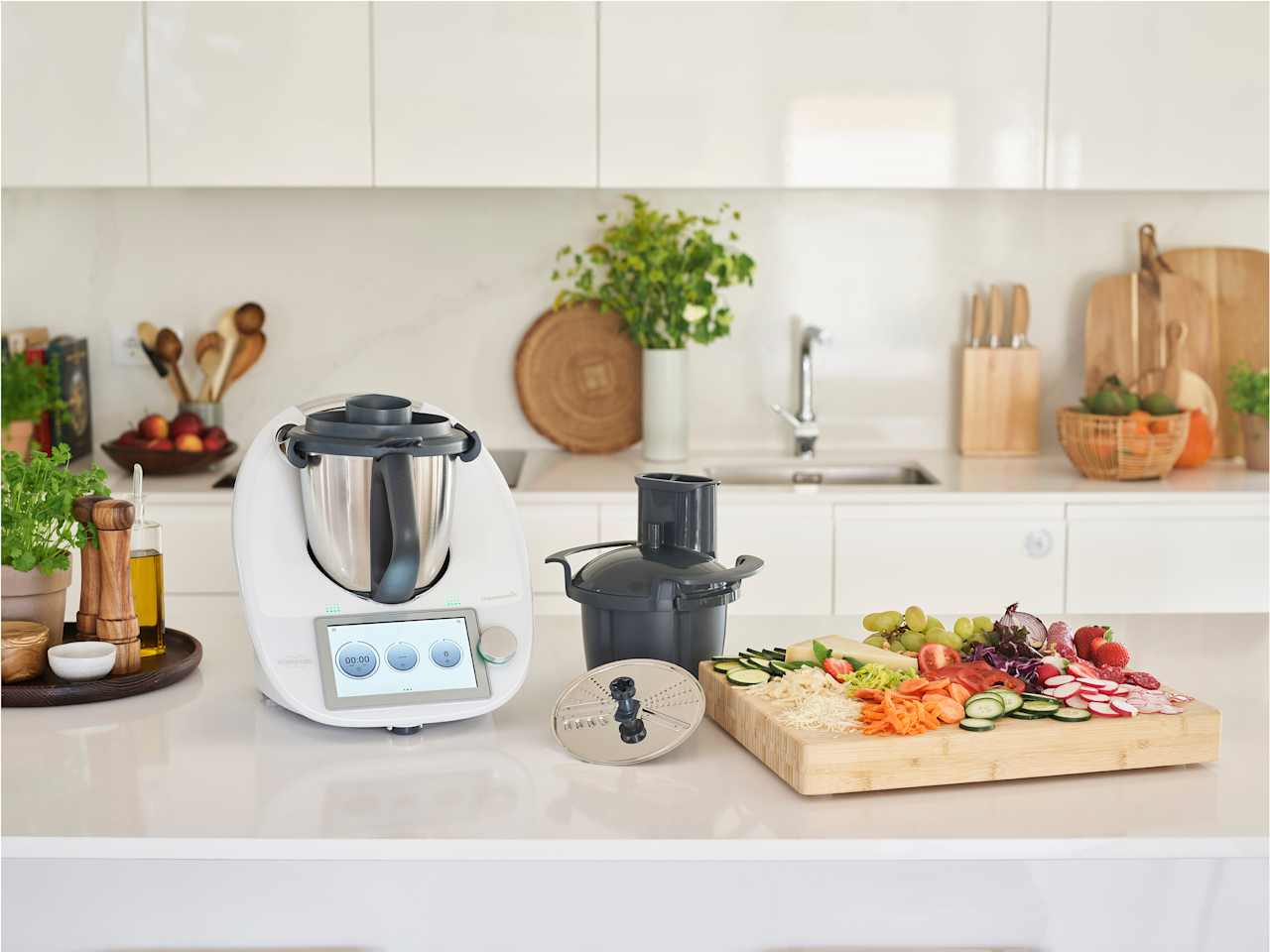 Broaden the possibilities of your Thermomix® with Thermomix® Cutter
The Thermomix® Cutter accessory is one single disc that offers four cutting functions. Compatible with both Thermomix® TM6 and TM5, this new accessory will enable you to thinly and thickly grate and slice fruit and vegetables with Thermomix®, while keeping your mixing bowl clean.
What are the benefits of the Thermomix® Cutter?
● Versatile - 1 disc, 4 different cuts.
With the Thermomix® Cutter, enjoy 4 unique cutting options – thin slice, thick slice, thin grate, and thick grate.
● Saves time in the kitchen.
Compact and versatile, the Thermomix® Cutter is ideal for everyday use. Think thinly sliced cucumber and radish and perfect curly carrots - well, that's just the beginning. No need for a grater or mandolin, with Thermomix®, you can do it all.
● Evenly cut for even cooking.
The Thermomix® Cutter uniformly cuts your vegetables for perfect results and even cooking every time.
● Easy to achieve impressive results, with accurate cuts.
Thanks to its razor-sharp cutting edge, the Thermomix ® Cutter always slices accurately, giving even the simplest dishes, such as a fruit platter or potato bake, a stunning finished result.
● Leaves the Thermomix® bowl clean and ready to use.
The Thermomix® Cutter is designed with effortless cooking in mind. With the cutter basket seamlessly resting inside the Thermomix® bowl, it leaves the mixing bowl clean and ready to use upon removal.
● Makes healthy eating a visually attractive option.
Enriching your meals with more fruit and vegetables has never looked better than with the Thermomix® Cutter, by preparing picture perfect healthy dishes everyone will love.
1 disc, 2 modes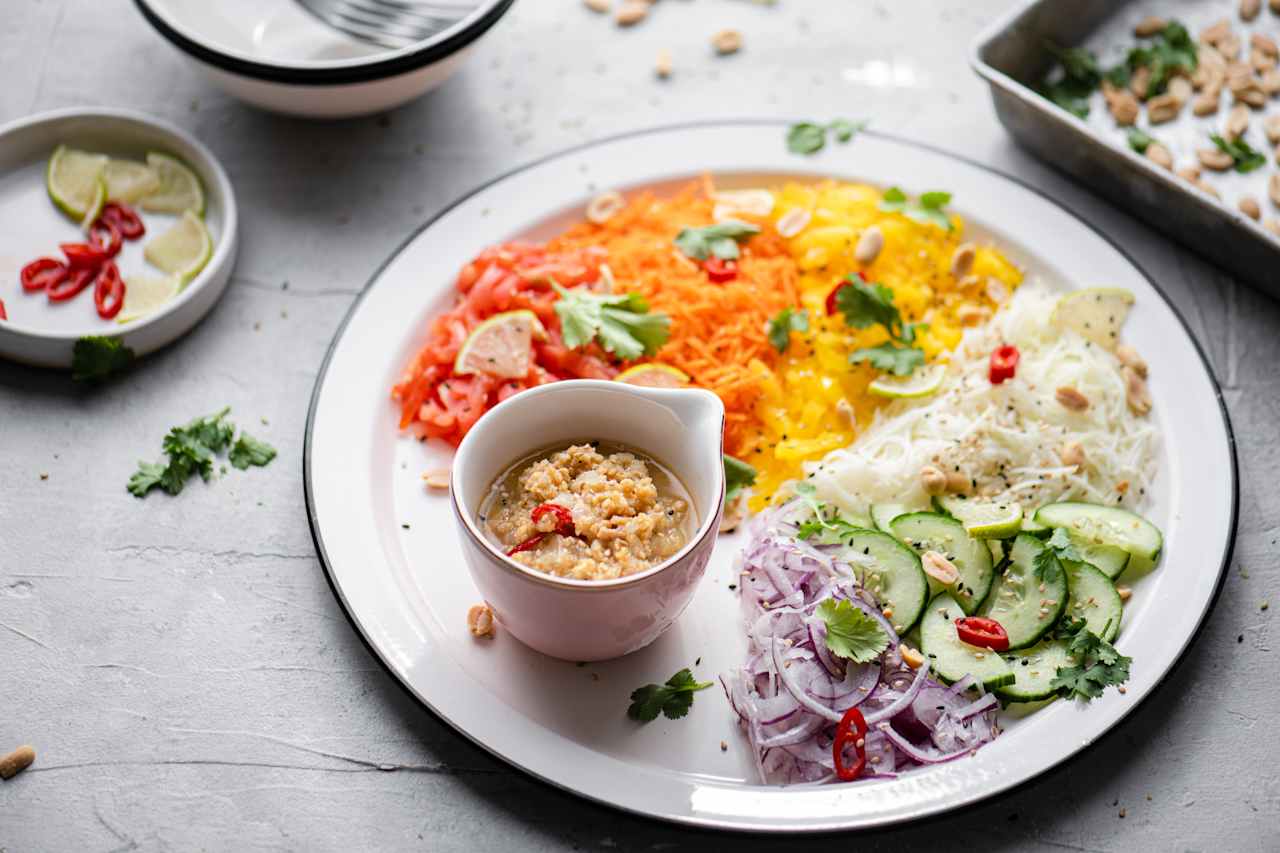 To get the most of this game-changing accessory, use the 2 new Thermomix® TM6 modes – Slicing mode and Grating mode – designed exclusively for use with the Thermomix® Cutter, to help you save even more time in the kitchen.
Types of Cuts
The cutter disc has two sides, one for slicing and another for grating (think 'slate for slice, grey for grate', allowing you to prepare fruits and vegetables with four different cuts:
● Thin slices (1-2 mm)
● Thick slices (4-5 mm)
● Thin grating (2 mm)
● Thick grating (4 mm)
5 Tips to make the most of your Thermomix® Cutter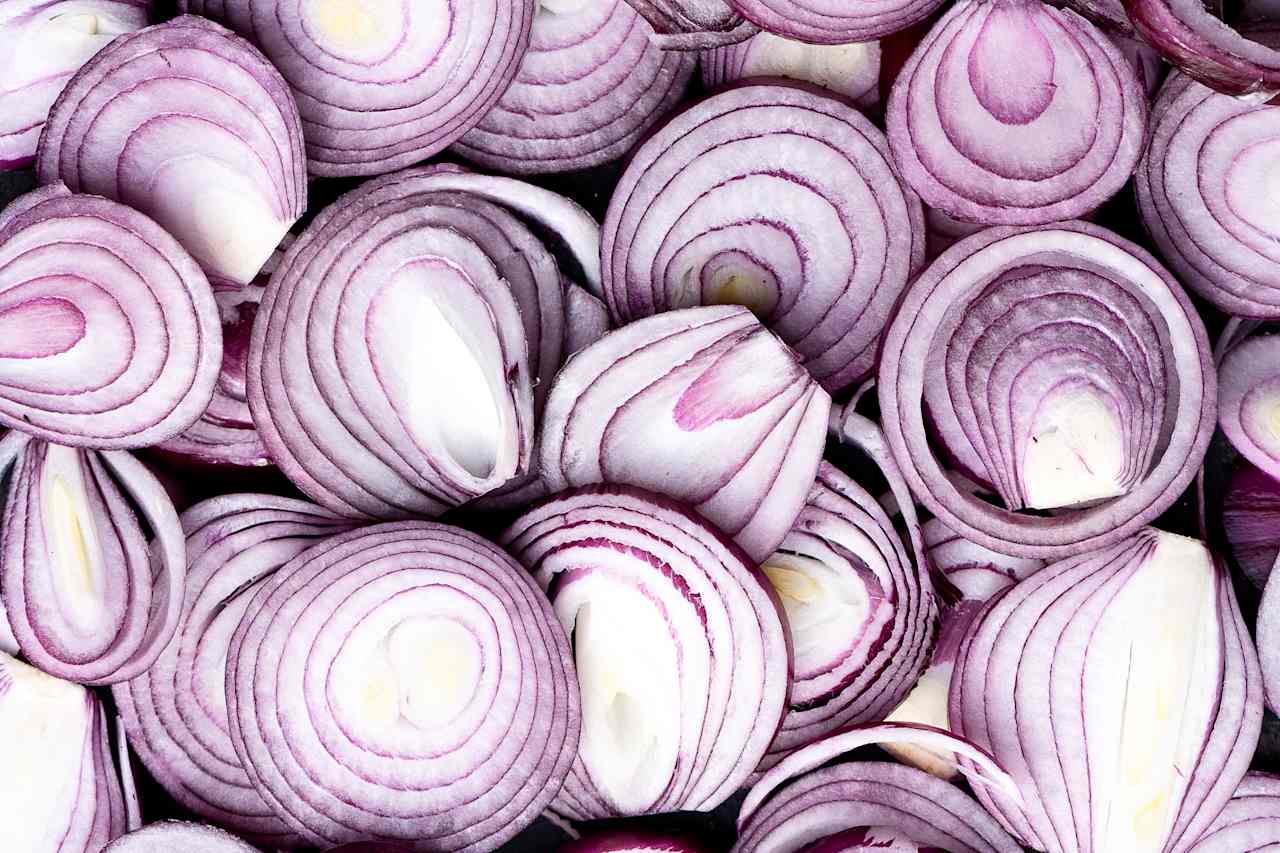 Remember to use fruits and vegetables that are ripe to eat but firm to the touch (e.g., tomatoes, avocado, mango).
Salami or other cured sausages can be sliced with the Thermomix® Cutter. Fresh or cooked sausages are too soft to slice neatly and evenly.
For best results, always slice and grate in batches. This prevents overflow in the cutter basket (max. 800 g of food). Before starting to slice or grate, be sure to weigh all the ingredients according to your recipe.
Separate ingredients according to the type of cut. This way, you only need to flip your Cutter once - to slice or to grate.
Cooked and frozen ingredients are not suitable for slicing or grating with Thermomix® Cutter (with the exception of cooked beetroot).
Place the cutter side up for the side you wish to use. I.e. If you're grating, place the grey side up. If you're slicing, place the slate side up.
Cleaning your Thermomix® Cutter
Easy to clean, you can wash it by hand under running water or use dishwashing detergent. We don't recommend leaving the cutting disc soaking as this may cause oxidation. The Thermomix® Cutter is also suitable for the dishwasher, preferably in the top rack.