Let's value the simple things
For us, Christmas is going to be about keeping it simple, pulling back on the bravado and enjoying the slower pace and focusing on joy; with both the people we have close and those we're loving from afar.
So, where do we start? We all know sharing food helps us find our happy place and sharing deliciousness with family and friends is what we're all about, so here's our guide to holidays full of just that.
Edible gifts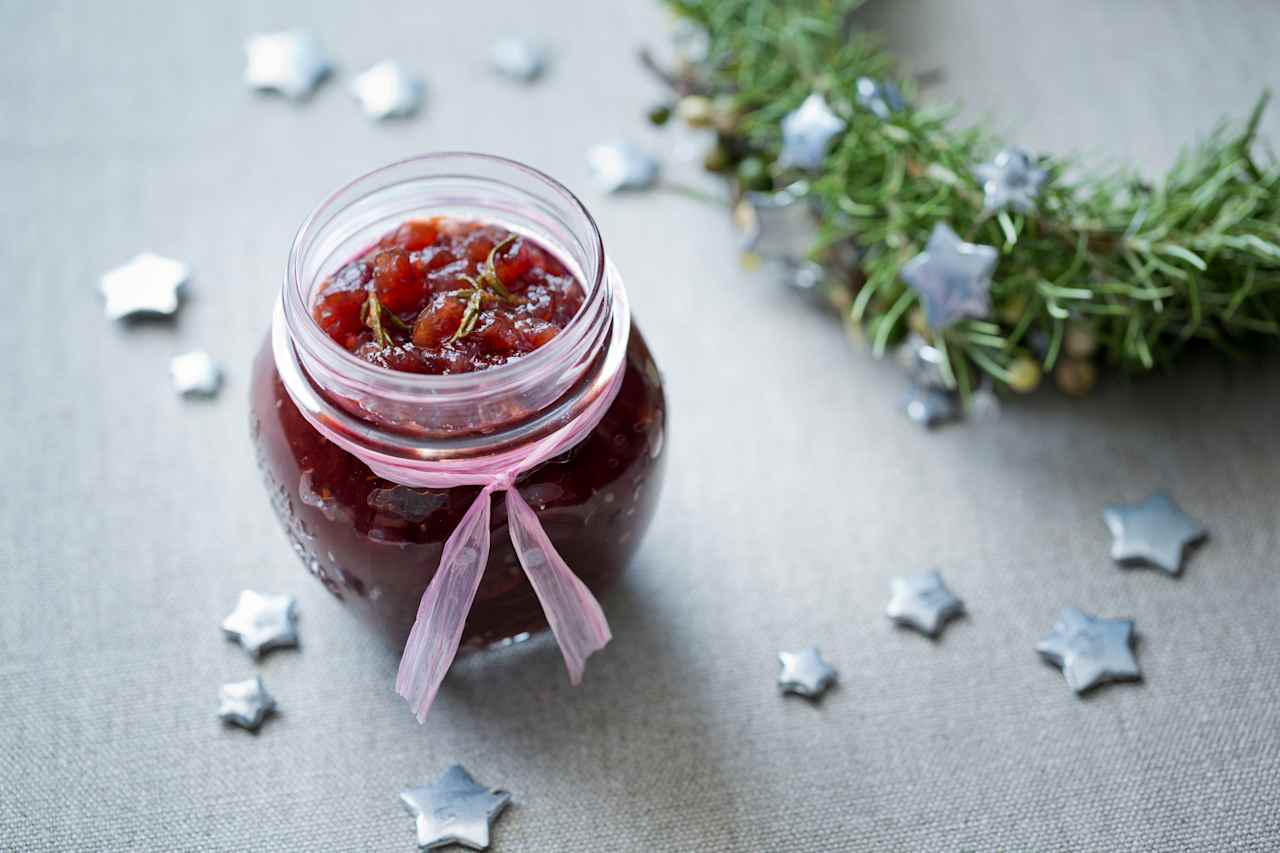 So, instead of racing round the shops or spending your evenings scrolling the net, how about getting busy with some easy recipes to pimp your Christmas spread (and maybe even fill a stocking or two?). We love chutneys for this. One of our top pics is the Cranberry and Rosemary Chutney which makes the most delicious Secret Santa gift.
Fill a stocking or two but be sure to keep some for yourself! Pair it with our Five Seed Bread and your leftover Roast pork with sage and cranberry stuffing or other roasted meats to create a delicious post-Christmas sandwich. Honestly, leftovers never tasted so good!
A simplified Christmas
Prep the filling and the dough for these Blueberry breakfast buns the day before. Then Christmas morning allow the dough to get to room temperature if you have time. Assemble these buns and fill the house with smells from the oven. Your family can be enjoying these yummy treats while opening their presents.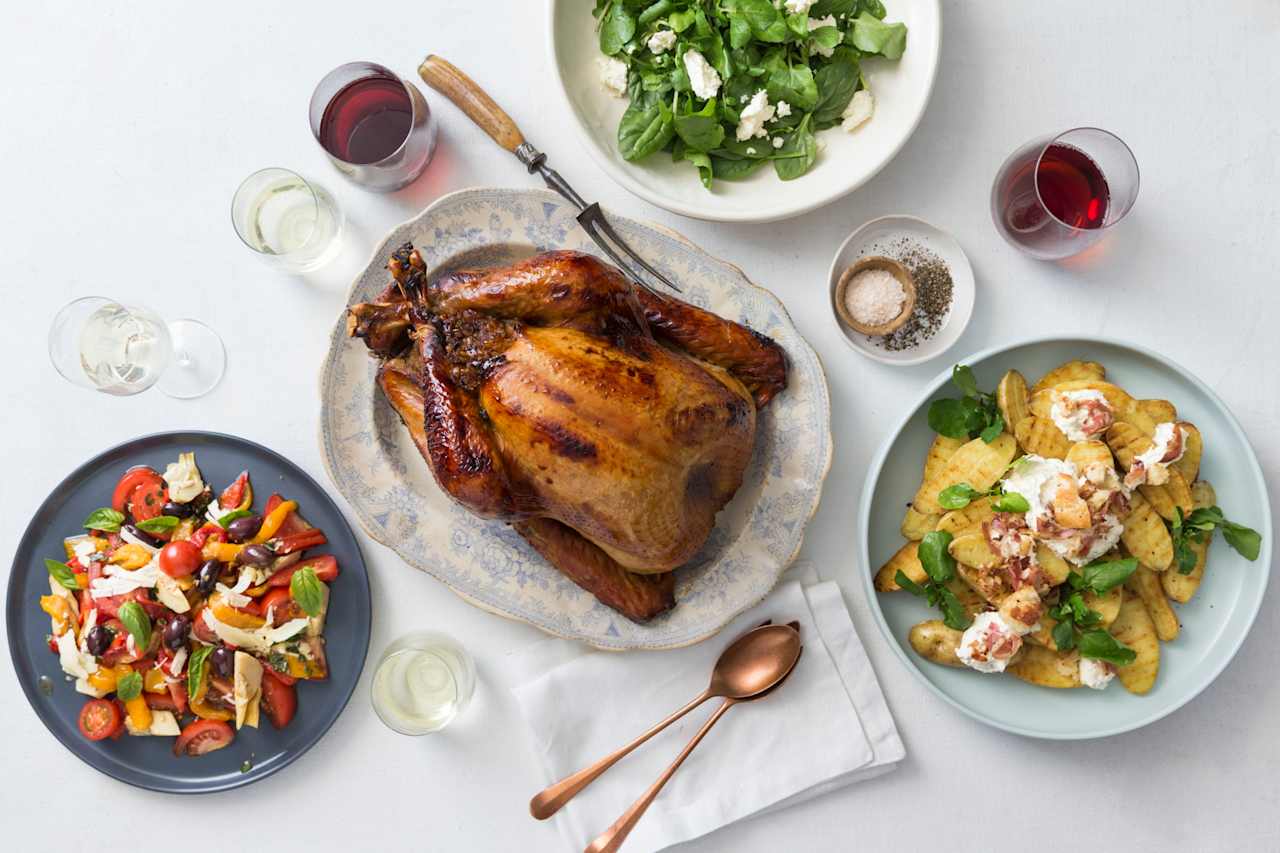 Getting the hubby to cook this magical centrepiece, with his gifted MEATER+ (available at TheMix Shop Australia and New Zealand), on the BBQ is a win in my book. You can brine the turkey Christmas eve and serve with a Grilled potato salad with pangrattato and Warm capsicum and tomato salad with olives. Simple celebratory sides to ensure you maximise the time with your guests.
A dessert grazing board also gives you and your guests the opportunity to be as creative and as festive as you want them to be. Bake your Meringues a week before. Let your Thermomix® create the coulis, curd and caramel a couple of days out and just before serving whip your cream, prep the passionfruit and pimp the fruit. Choose a nice board and you'll be loving their bespoke creations.
Little hands make light work
We all know how excited the kids get about Christmas and it's a beautiful time to get them in the kitchen, reading off the screen, measuring out quantities and enjoying some sensory play too. Depending on where you are in the world, you may or may not be able to gift homemade biscuits and treats, but that's not to say you can't keep them for you or even whip up a batch for Santa. We all know he's a sucker for Gingerbread biscuits. Mmmm…
Cookidoo® is a literal melting pot for festive recipe ideas to get busy making at home with the little ones. Search 'Christmas' and let your imaginations take flight.
Deck the halls
Between this article and our 'A more delicious way to Christmas thematic page', we've got your Christmas menu pretty much sorted. So, it's time to add the festivities to the rest of your home.
We know the majority of us will be looking towards a backyard Christmas and there are so many simple things we can do to bring Christmas to our backyards. Nothing says "welcome" like a wreath. Try your hand at making a wreath from foraged items or bits you have at home. Whether you prefer bold colours or a whimsical style, it will be heaps of fun to create. You might even be inclined to make one to brighten grandma's door or even create something with your unicorn-loving toddler.
Our Recipe Development Team recently did a Facebook Live where they showed how to make a Christmas wreath from gingerbread. You'll find it on our Australian and New Zealand Facebook page here if you'd like to take a look.
Bring life to your table in other ways with a few big tree branches decorated with festive ornaments for that minimalist look. Who knows you may create a new tradition that will live on in your family?
Christmas 2020 will be easy, delicious, fun and rewarding and everyone will surely go to bed, Christmas eve, with full tummies and singing hearts, ready to enjoy the Christmas festivities. With some different thinking and investing in handmade, your Christmas celebrations will have everyone smiling.