7 Facts about High Temperature mode 
While some foods require low heat for the perfect texture, others need a blast of heat to bring out intense, slightly toasted flavours and crispy textures.
1. High Temperature mode is…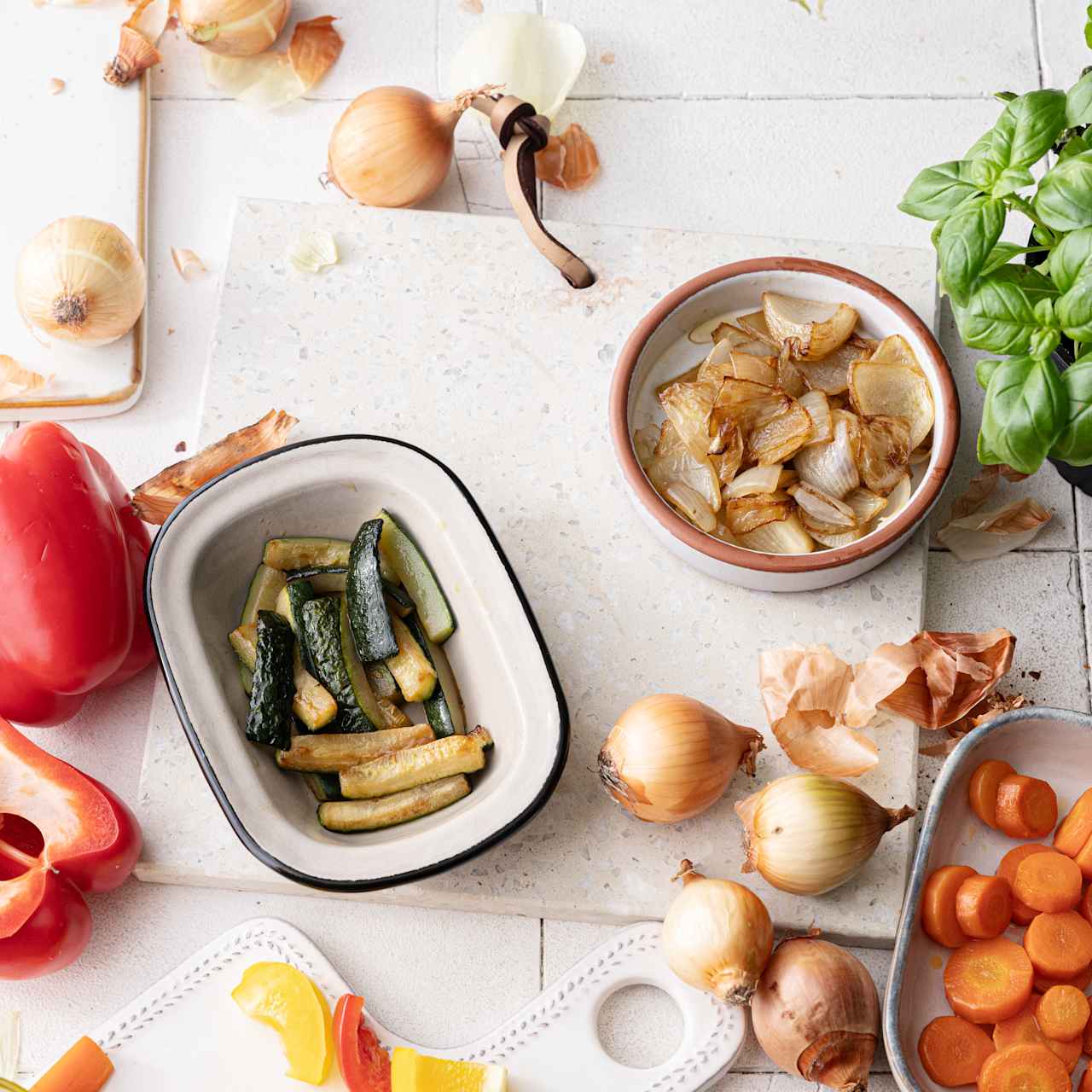 …the perfect starting point for any recipe that would benefit from more intense flavours. Using temperatures above 120ºC, this mode is ideal for cooking techniques like sautéing, browning, and caramelizing.
2. How to use
When working at high temperatures, safety is essential. For this reason, recipes using the High Temperature mode are only available through Cookidoo® Guided Cooking recipes. Once you find a recipe using High Temperature mode on Cookidoo®, simply follow the instructions on your Thermomix® screen.
3. Benefits
Sautéing, browning, and caramelizing ingredients adds colour, aromas, and flavours to recipes like sauces, stews, rice and pasta.
4. What recipes can you prepare?
Caramelized onions and vegetables, sautéed meats, shrimps… just to name a few! Check out some of our favourite recipes below.