Know your noodles
Whether its Chinese, Japanese, Vietnamese, Thai, Singaporean, Indonesian or from anywhere else in Asia… we love a good Asian noodle chow down. With so many versatile and delicious recipes ready to go with the Thermomix®, the only question is which noodle and when?
Well, an ideal place to get started is right here on Cookidoo® - we literally have a noodle dish for every craving and every occasion!
Then, if you'd like to get cooking with some of your own creations, use this mini guide below for how to choose the right noodle every time.
This noodle, that noodle
Generally speaking, there are three main types of Asian noodles – wheat noodles, rice noodles and glass noodles (also known as cellophane or bean thread noodles). Choose the type of dish you're in the mood for, then find the perfect noodle to match and get busy with your Thermomix®. Here are some of our favourites.
Broths and soups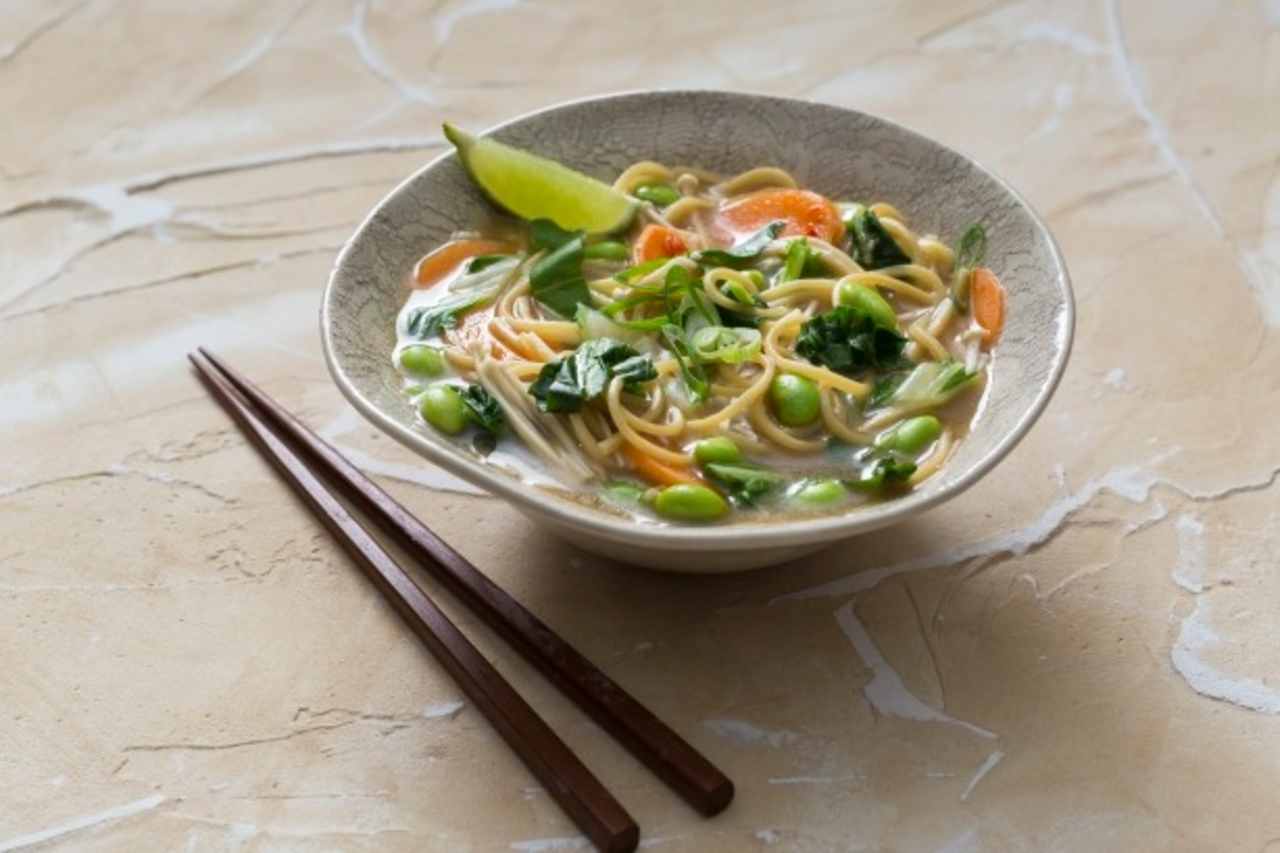 Fresh Chinese egg noodles (wheat)
Located in the refrigerated section of most Asian supermarkets, these are made with a higher egg to flour ratio than Italian pasta, are long and stringy and quite yellow in colour. Make sure to check the label to ensure they are using real eggs (as opposed to colours) to achieve the signature yellow colour.
Two varieties of fresh egg noodles particularly suited for soups and broths are thin wonton noodles (use with delicate and subtle flavours) and wide wonton noodles (use with heartier, heavier flavours).
Ramen noodles (wheat, some varieties with rice flour)
One of our favourites for the simplicity of the name and their deliciousness!
These Japanese noodles are designed to be used in Ramen, a dish with noodles, broth and a variety of other toppings. Try the Yasai miso ramen recipe (pictured above) using dried ramen noodles.
Dried quick-cooking noodles (e.g. vermicelli, dried rice noodles)
There are a lot of different varieties of quick-cooking dried noodles. Take your pick as to the type of dish you are going for. These are an easy cooking option as they're ready in no time and add bulk and texture without taking away from the ingredient stars of the dish.
Glass noodles also called cellophane or Chinese vermicelli noodles (mung bean or pea starch)
Similar to wheat vermicelli (a super thin noodle) but lighter in colour and slightly heavier in texture, these are great for soups and broths and are also used in stir-fries or spring rolls.
Udon noodles (wheat)
These Japanese noodles are by far the largest and chewiest variety and are mainly used in flavoursome broths without too many other ingredients. Udon noodles are commonly available pre-cooked in vacuum packs but need to be refreshed in boiling water before using.
Stir-fried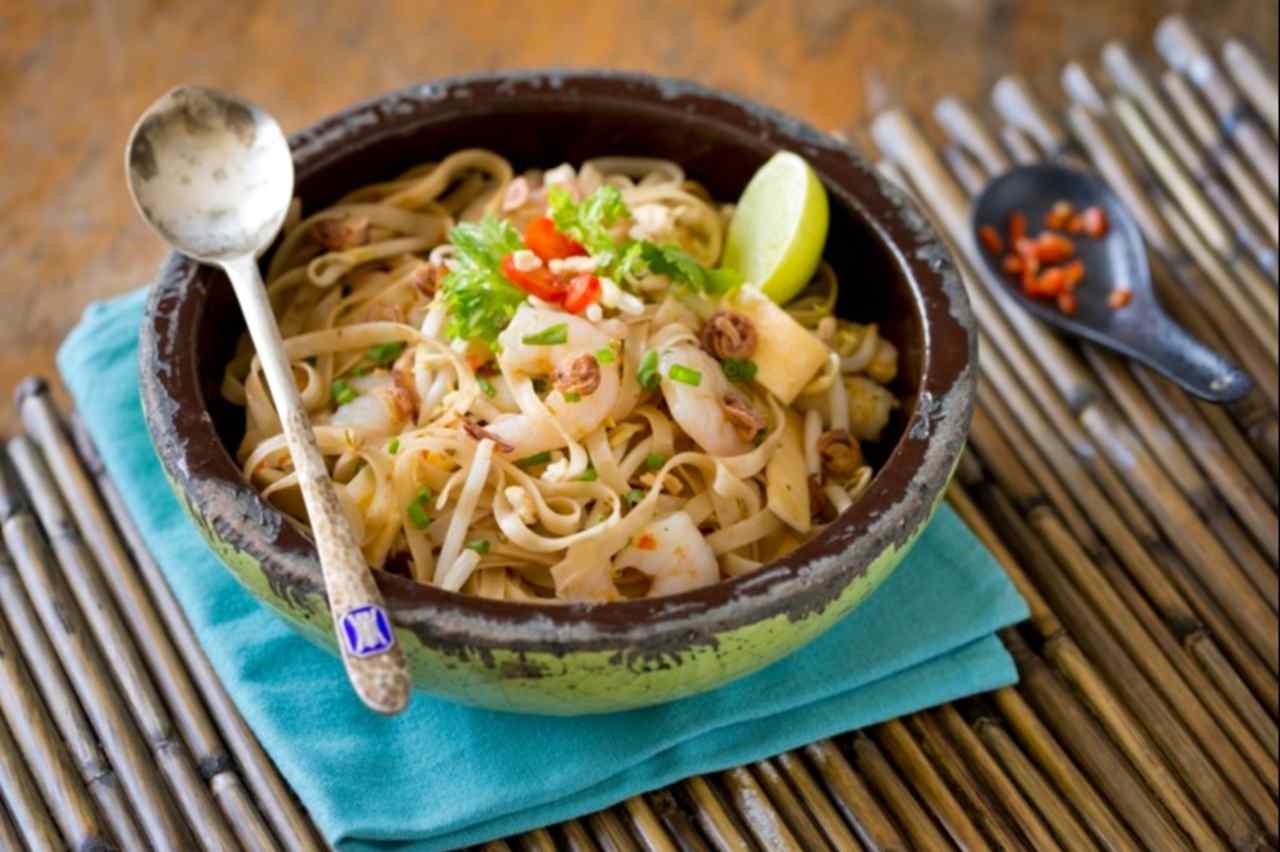 Vermicelli (rice or Chinese)
Similar to wheat vermicelli but lighter in colour and slightly heavier in texture, these are great to add to stir-fries when you are looking for an extra bit of bulk but not taking away too much from the other star ingredients.
Flat rice stick noodles
These are the flat rice noodles often used in dishes such as Pad Thai and Pad Ew. These are much more fragile than wheat noodles. When using dried varieties, soak them in plenty of boiling water to blanch (takes about 8-10 minutes) and then use in your favourite recipes. Toss through sesame oil or another oil to stop them sticking together if you're not going to use them straight away.
Try our "fakeaway" staple, Pad Thai noodles with prawns (pictured above).
Fresh thin egg noodles (wheat)
If the noodle is the star of your dish, think about using these delicious fresh egg noodles. These can be bought in fresh and dried varieties.
Chow mein egg noodles (wheat - also called Hong Kong-style noodles)
These fresh noodles are pan-cooked in boiling water prior to being packaged, so they're ready to stir-fry and work really well with flavoursome sauces. A good substitute if you can't easily find these are thin wonton noodles (these will need par-boiling first though).
Lo mein (fresh egg noodles)
These are the thickest of Chinese noodles and are designed for stir-fries with richer, heavier sauces. A hearty choice for when you're feeling like something really satisfying and filling.
Salads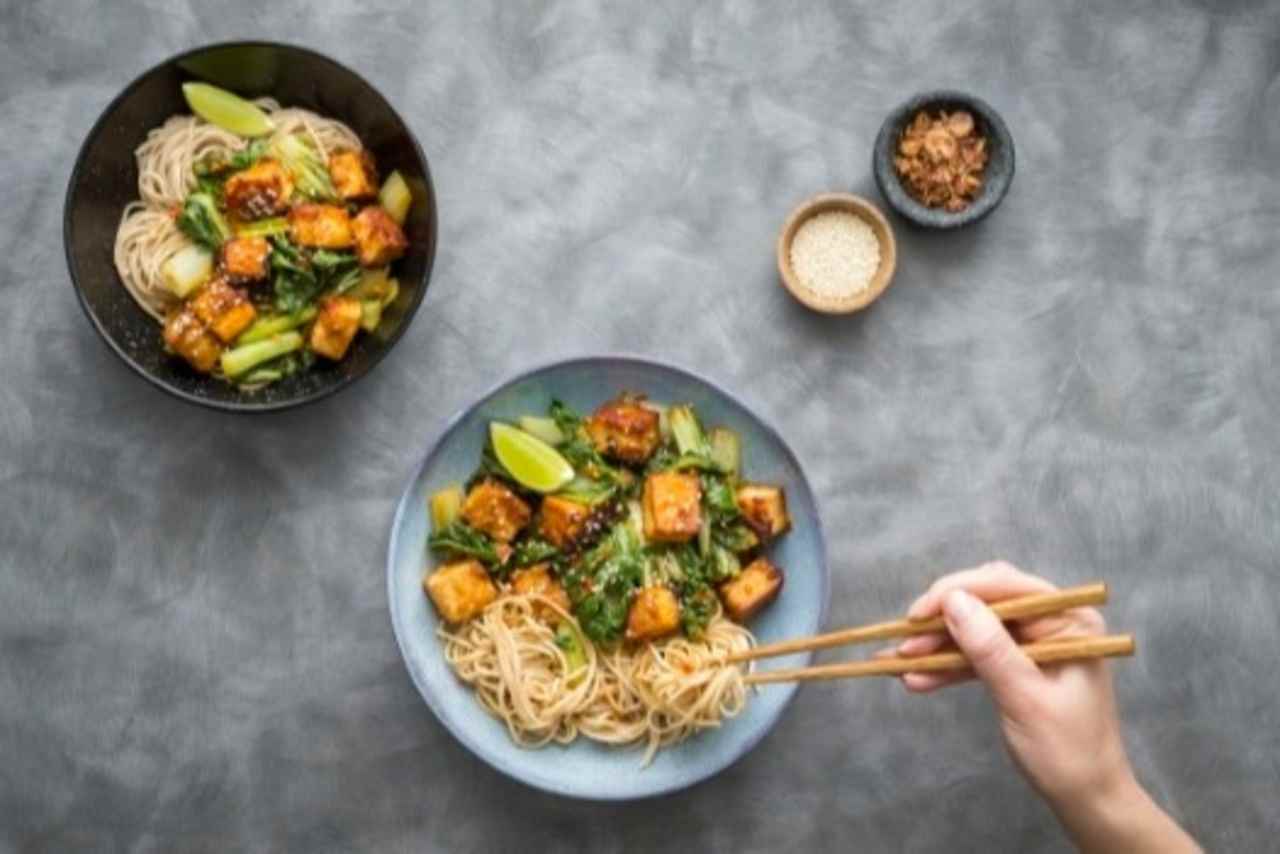 Vermicelli (mung bean, Chinese)
Light and subtle in taste, these are an ideal choice for salads with sweet and tangy Asian dressings. Try the Thai beef salad with noodles. See how healthy and easy it is to whip up our Asian chicken noodle salad.
Soba noodle (buckwheat)
Long, stringy and soft, these Japanese noodles are often used cold in salads with a dressing or dipping sauce and also used in hot soups and broths. Soba noodles can be flavoured with green tea, seaweed, mugwort and even wheat. Taste the Soba noodle mee goreng (pictured right) on Cookidoo®.
Fresh chow mein noodles
Beautiful in aromatic salads with more ingredients or ingredients cut into larger pieces, these noodles hold their own alongside the other stars of your salad. Use these when the salad is about the noodles as much as everything else.
Spring rolls / Snacks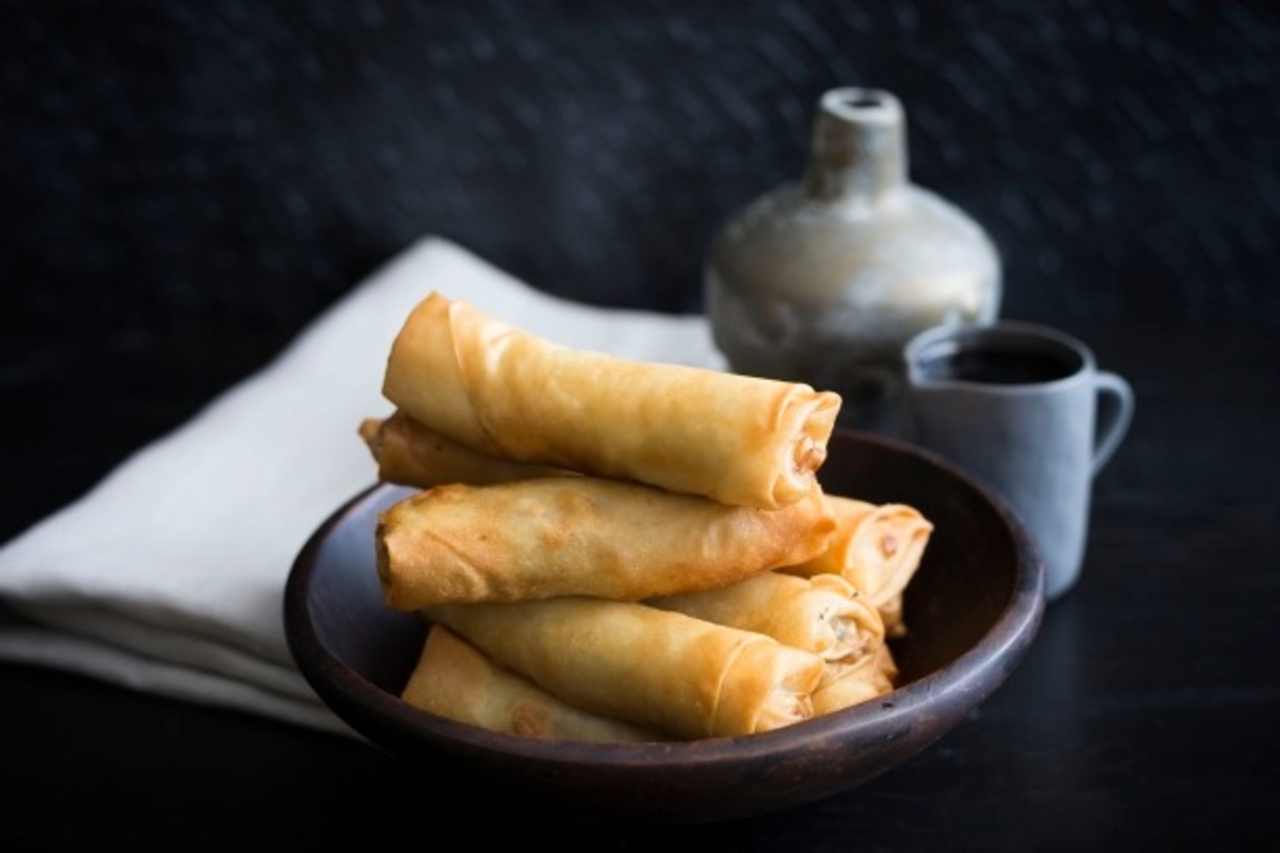 Vermicelli (mung bean, Chinese)
Light and subtle in taste, these are an ideal choice for spring rolls and rice paper wraps. Dress lightly in sesame oil or another oil or dressing and use alongside your other ingredients to make the complete dish.
Try the Cha gio (spring rolls) pictured left next time you're feeling like some "fakeaway"!
Soba noodles Maybe not a traditional choice for snacks, but we love our Peanut soba noodle wonton cups, so couldn't not mention them.
So now you know your noodles, it's just a matter of getting started cooking your favourites with your Thermomix®!