5 - Enhanced Pre-cleaning mode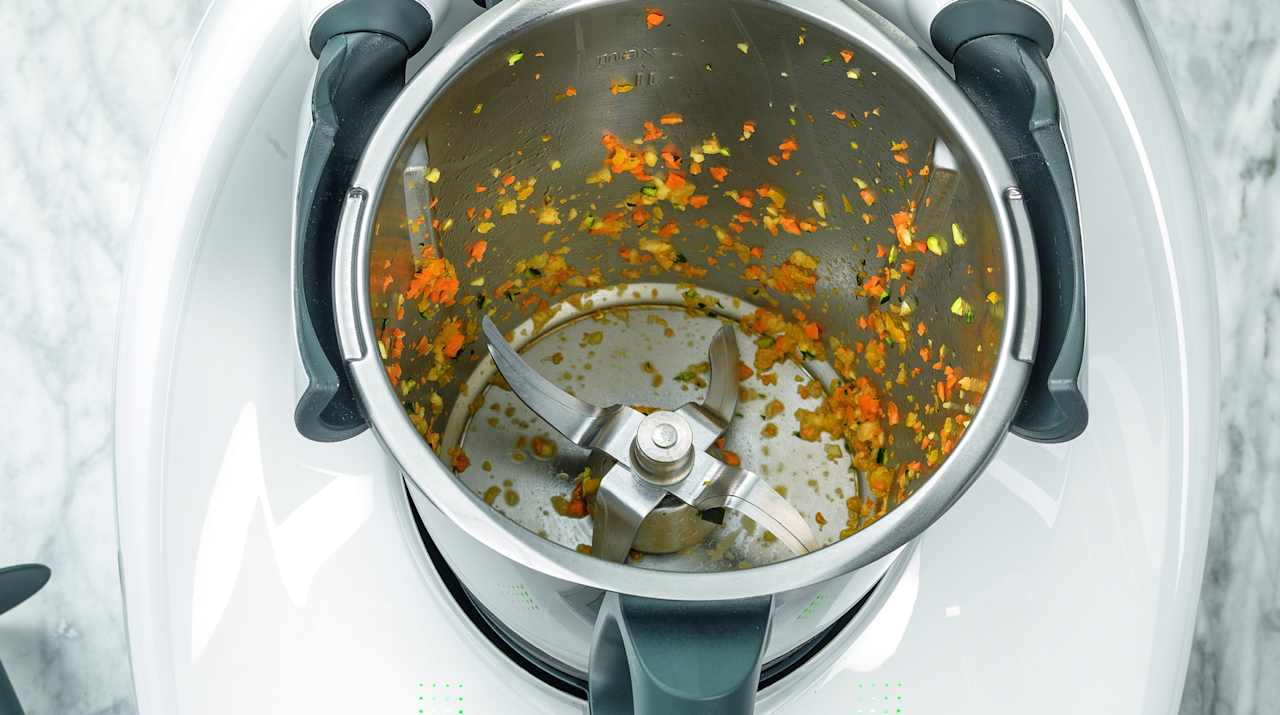 Different ingredients, optimal results.
Oh, we already love the Pre-cleaning mode but now it's even better! Depending on how dirty your bowl is or the recipe you've just made, Simply choose between 4 pre-clean variations – Dough, Universal, Fat and caramel, and Browning. Cleaning up, even after the stickiest recipes, just became super easy.
IMPORTANT NOTICE for the Browning variation of the Pre-Clean mode: The Browning cleaning variation runs at the highest temperature of all variations, at 105ºC. Therefore only white vinegar (NOT liquid soap of any kind) should be used in order to avoid an excess of foam.
Tip:
• Always place the measuring cup in the lid.