Benefits of Cookidoo®
Get the most out of your Thermomix® with the new and improved Cookidoo®. With over 42,000 recipes from all around the world, you'll never be stuck for cooking inspiration again!
Every time you log in, discover new food possibilities.
Wondering what to cook for dinner? Got the beginnings of an idea, but need a recipe? On our new Explore homepage, it's now easier than ever to get inspiration.
• If you know what you want, the large search field will help you find it quickly.

• If it's ideas you're looking for, browse through our newly added recipes, editor's picks, and theme pages. Discover which ingredients are in season, watch videos to learn new cooking skills, and explore new global cuisines.

• Your created collections and planned recipes are always just a click away.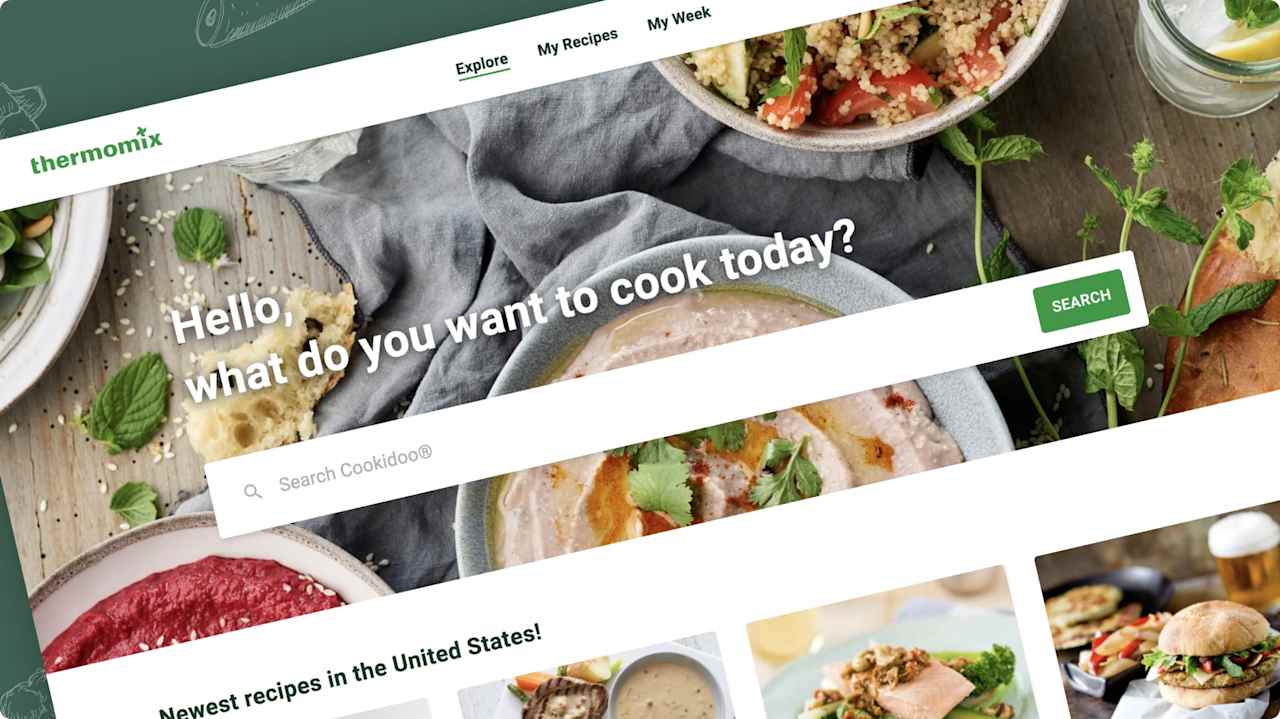 Simple navigation
We've streamlined the new Cookidoo® to make it simpler, more responsive, and more intuitive. With just a few clicks, you'll be where you need to be.
• Explore – cooking inspiration and new ideas.

• My Recipes – your created collections and bookmarks.

• My Week – plan your week and create a shopping list.

• Profile – membership details and device registration.

• Search – search our recipe database.

Please note that while individual collections are no longer for sale, they are available for free as part of your Cookidoo® membership. If you have previously purchased collections but do not have an active membership, they can still be found under 'My Purchased Content'.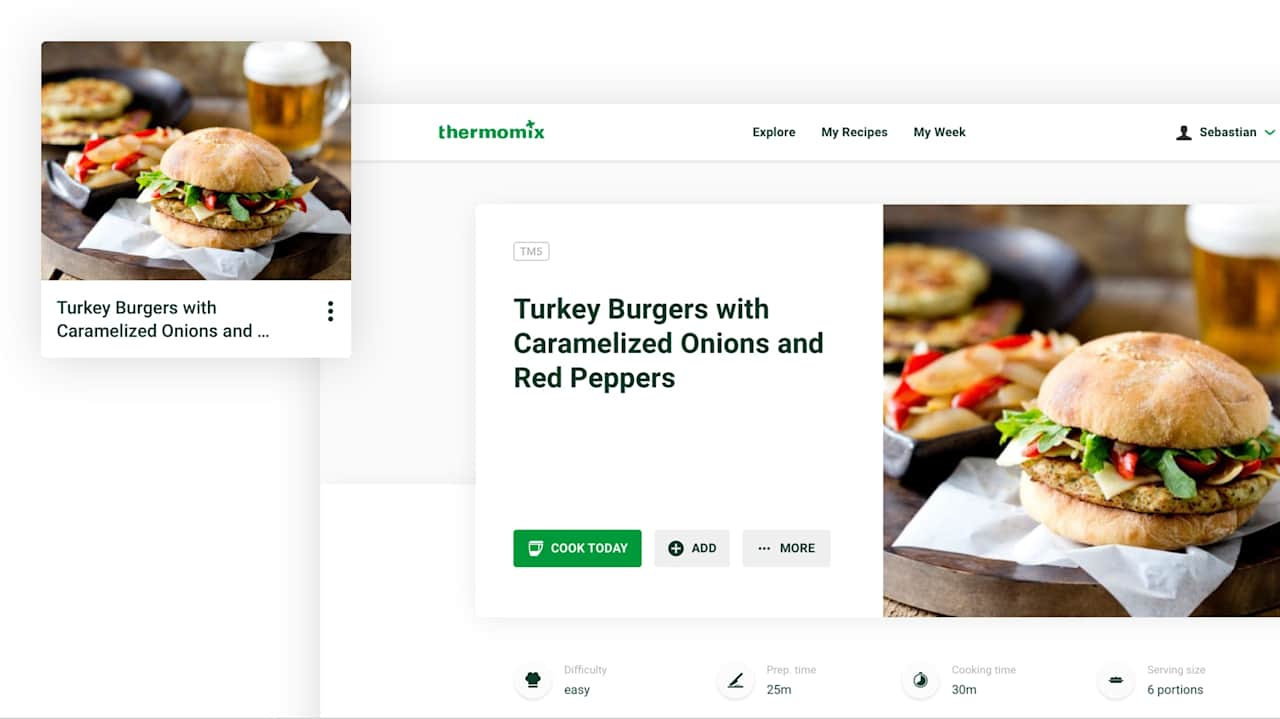 Innovative search functionality
Search Cookidoo® like never before!
• Conduct detailed searches combining ingredients, categories, dietary requirements and more.

• Focus your search on specific recipes with intelligent filters; omit recipes you don't want to see.

• Search quickly and efficiently with the help of synonyms, auto-suggest and search history, whether you're on a computer or mobile device.

• Access recipes from all Cookidoo® countries to discover authentic and traditional cuisine that meets your criteria.

Creative recipe features
Discover all-new recipe functions:
• Once you've found a recipe you'd like to try, simply click Cook Today and it will be stored in your My Week section, ready to go.

• Improved recipe layout for faster cooking.

• Share recipes instantly on social media or via email.

• Tags and alternative recipe ideas have been added to recipes to help you find even more inspiring dishes.
Planning and organising transforms ideas into dinner
A little forward planning makes cooking fun and stress free.
• My Week enables you to plan ahead so that when dinner time rolls around, you've got everything you need.

• Cook Today: find a new recipe and with one click, you're ready to cook it.

• Loved the meal you made last week? It's saved in your timeline, ready to be cooked again.

• Share your shopping list; ask your spouse to grab dinner ingredients on their way home!

• Organise all your recipes in one place for easy browsing.

• Create your own collections; group together your favourite recipes by specific themes or occasions.

• Bookmark recipes to find later on.