Start at the beginning
Easily cooking from scratch is one of the things we most love about Thermomix ®. And it's what inspired Skinnymixer founder and mum of two, Nikalene Riddle, to get healthier herself back when she first bought a Thermomix ® around seven years, nine cookbooks and a personal weight-loss of over 40kg ago.
If you haven't heard of Nik, go onto Facebook, search "Skinnymixers" and you'll soon see just how much of an impact this South Australian mum-of-two is making. Skinnymixers, currently with over 180,000 members (or "skinnymixers"), is one of the largest and most active healthy recipe and lifestyle groups on Facebook, inspiring people around Australia and in 52 countries internationally to cook healthy recipes from scratch with their Thermomix ®.
We're thrilled to have collaborated with Nik and the Skinnymixer team on two new collections for the Cookidoo ® community. Skinnymixers Classics is available now and a second collection is due out early in the new year.
While we were busy getting the Skinnymixers collection ready for Cookidoo ®, we chatted to Nik about her Thermomix ® journey so far and the positive effects adopting a healthier way of cooking has had on her life.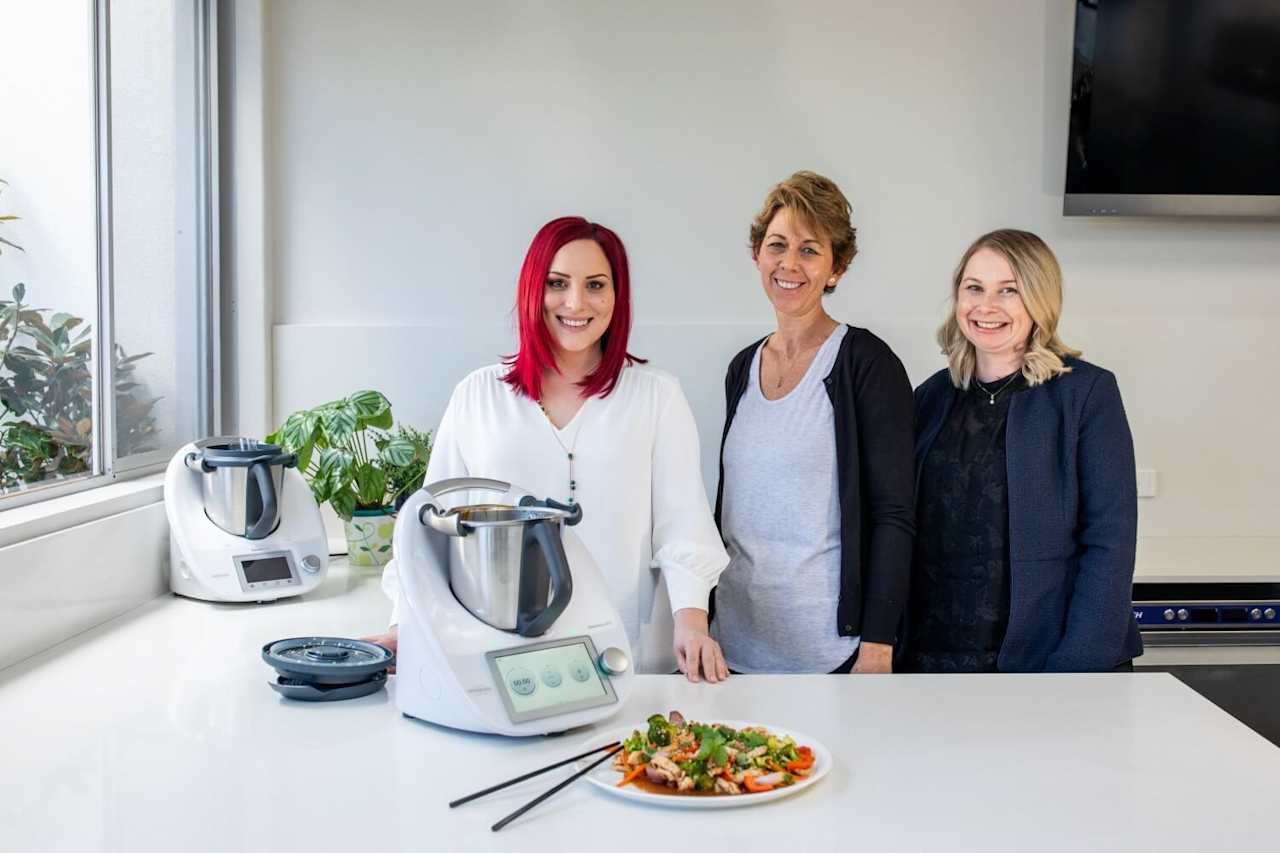 What were your first impressions of the Thermomix ®?
My son Patrick, my second child, was born in 2012 and my Thermomix ® was my Mother's Day present to help with my post-pregnancy weight loss journey. The first thing I made was the porridge in the Everyday Cookbook and I texted my Consultant a photo straightaway. I was so excited! It took me a while to really get into it though. At first, I was using it more for prep work and then once I started joining Facebook groups, I started making more main meals and getting healthier with it too.
What kind of cuisines do you love to cook in your Thermomix ®?
I love making curries in the Thermomix. I think the ability to make food from scratch just brings out the flavours we know and love from restaurants. But it's a bit healthier because we're doing it all ourselves.
How has your use of the Thermomix ® changed over the years?
It's really evolved over the last six years as my diet and nutritional education has evolved with it. At the start of Skinnymixers, I focused heavily on low calorie meals and now I provide dietary guidance for gluten free, dairy free, low carb, paleo, low fodmap, vegetarian and low calorie options.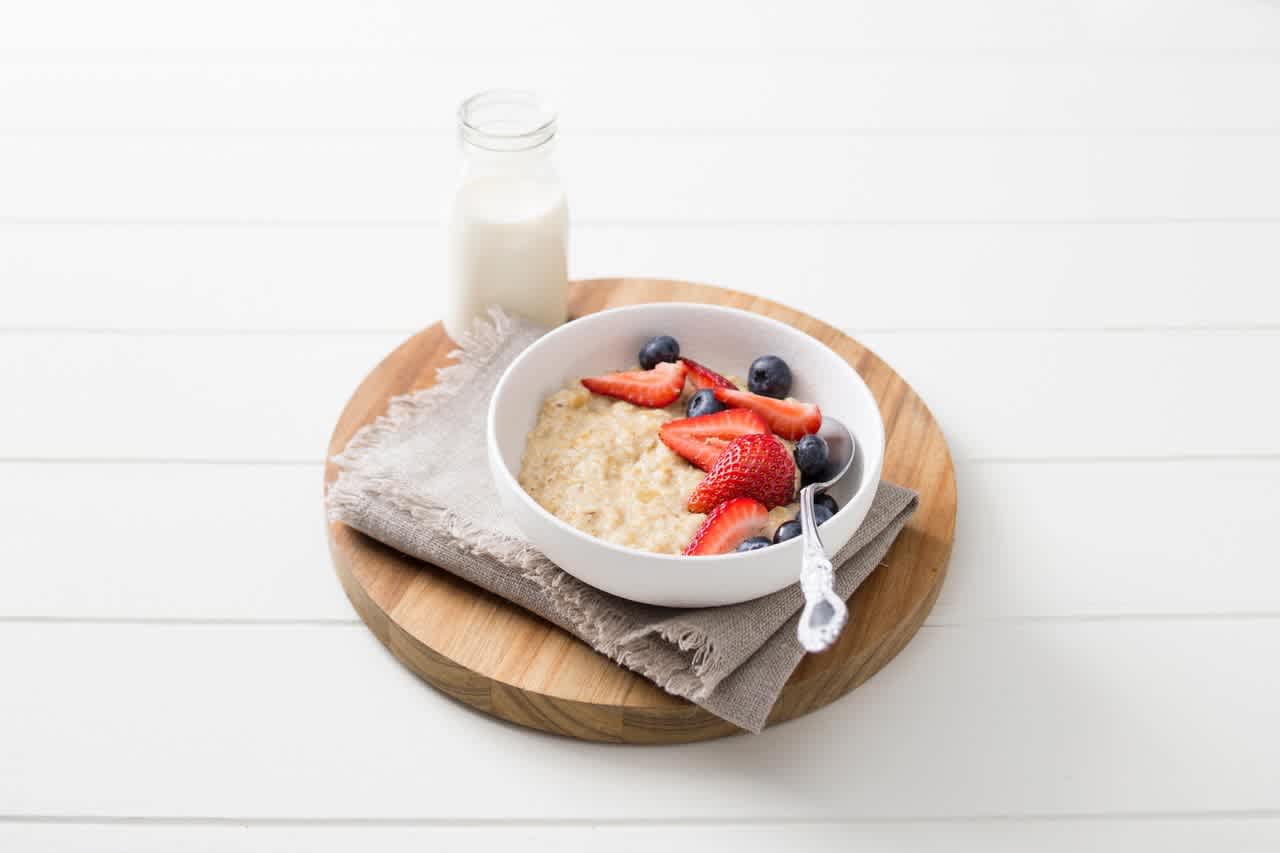 What can we look forward to from the collections we've released on Cookidoo ®?
We have two collections, The Skinnymixers Classic Collection that our community knows and loves. We've also added in two new recipes – we have a Chinese 5-Spice Beef Cheeks and a Sous-vide Scrambled Eggs. Then we have the Little Taste of Journey for Skinnymixers , which is highlighted cuisines from India all the way through to France and some of our favourites from the Healthy Mixers cookbooks as well.
What inspires you to do what you do?
I started Skinnymixers as a support group when I was struggling to lose weight after having my kids and I noticed how few healthy Thermomix ® recipes there were out there. It's such an incredible appliance and capable of so much so I thought I'd start developing healthier recipes and sharing them on Facebook in 2013 and the blog a year later. Then it [the business] started to grow organically – I think there was just a real need and want out there amongst people just like me.
I'm passionate about creating healthy food without sacrificing on taste and you can do that so easily in the Thermomix ®.
How has your cooking changed since you started cooking with Thermomix ®?
So much! I never buy premade sauces, spice mixes or meals as cooking with Thermomix ® has helped me grow in confidence in cooking from scratch. I also now cook from a much more diverse range of recipes from different cultures. I've definitely grown into more of a foodie!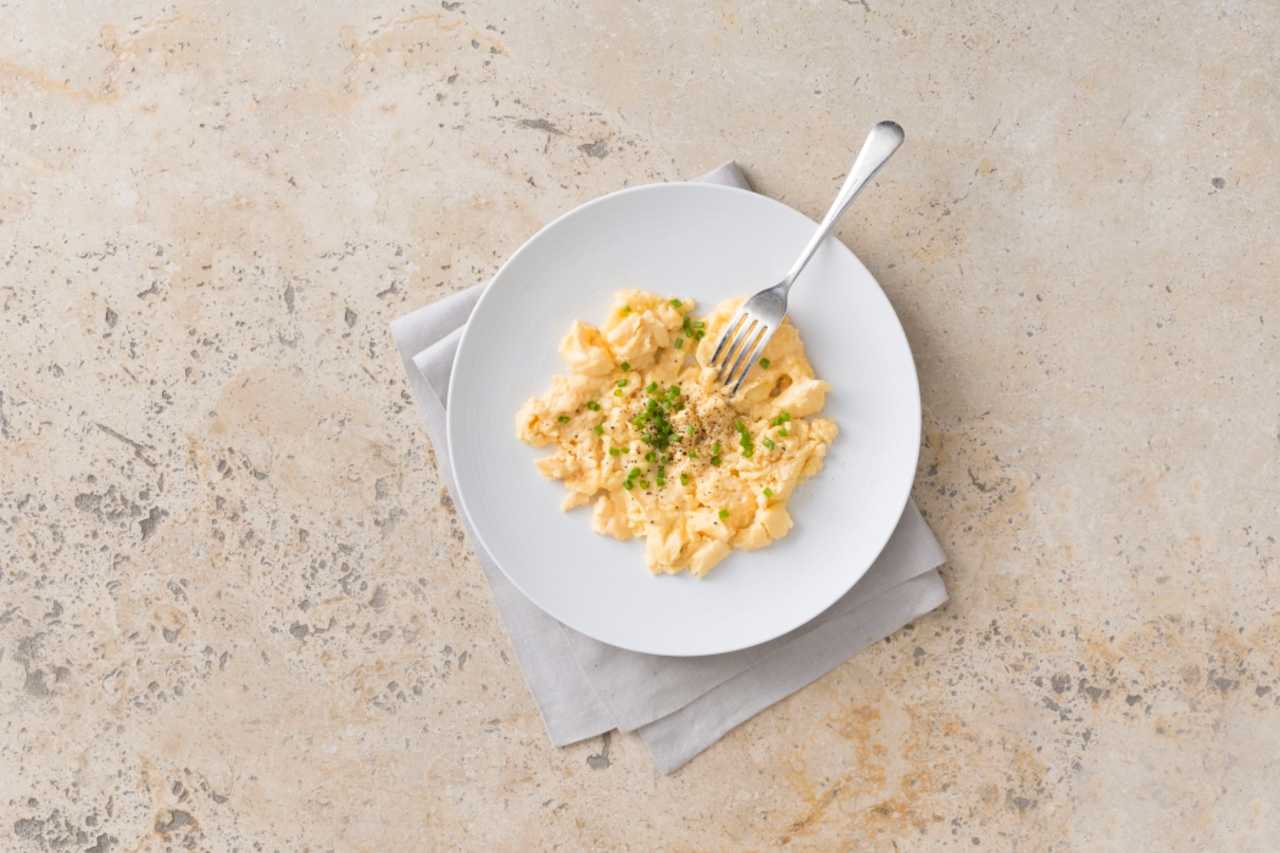 What do you most love about the Skinnymixers community today?
I love that despite the size of the group and how large it's grown, that we are still a really friendly and kind community. It still blows me away how supportive the Skinnymixers community is of each other, my business and also my personal life. I feel like I've got 180,000 best friends.
What's been your greatest achievement with Skinnymixers?
Skinnymixers won the Highest % Growth Award in the 2017 Shopify Build a Bigger Business Competition with Tony Robbins – that felt pretty incredible. As part of the prize, I got to ring the opening bell at the New York Stock Exchange and spend a week some some incredible mentors like Toby Robbins, Tim Ferris and Marie Forleo.
What's been your greatest challenge?
I would say my greatest challenge has been the rapid growth of what was intended to be a small supportive community into a business and worldwide brand. I'm still getting used to so many people knowing my name! Self-doubt and lack of confidence definitely creep in from time to time.
If you had one recipe to recommend people get started with, what would it be?
I would have to say the Chunky Bolognese. It's such a popular one and really highlights just how good Thermomix ® cooking really is – and it's so healthy.