Meet the MEATER+®
Imagine if you could barbecue, sauté, grill, smoke or roast effortlessly perfect meat, chicken and fish every single time, regardless of how much time you can dedicate to getting it just right.
With summer just around the corner, think about how easy it would make all those beautiful barbies and roasting your family turkey at Christmas if you could keep a virtual eye on things, without actually being there… Let alone weeknight dinners and entertaining.
The new and improved MEATER+® is a smart cooking, wireless meat thermometer we are thrilled to introduce for this very reason. Working via a temperature probe which connects wirelessly to an App on your smartphone, you simply decide how you'd like your protein cooked via the MEATER+® App and it will tell you when it's done. You, in the meantime, can be using your time way more "smartly" than constantly checking on your protein. You may be prepping other dishes in your Thermomix®, getting ready, setting the table, having fun with your friends and family or doing whatever else you'd like to. With a wifi range of up to 50 metres, the new and improved MEATER+® can do all this and you can still rest assured that everything is under control in the kitchen.
How does MEATER+® pair with Thermomix®?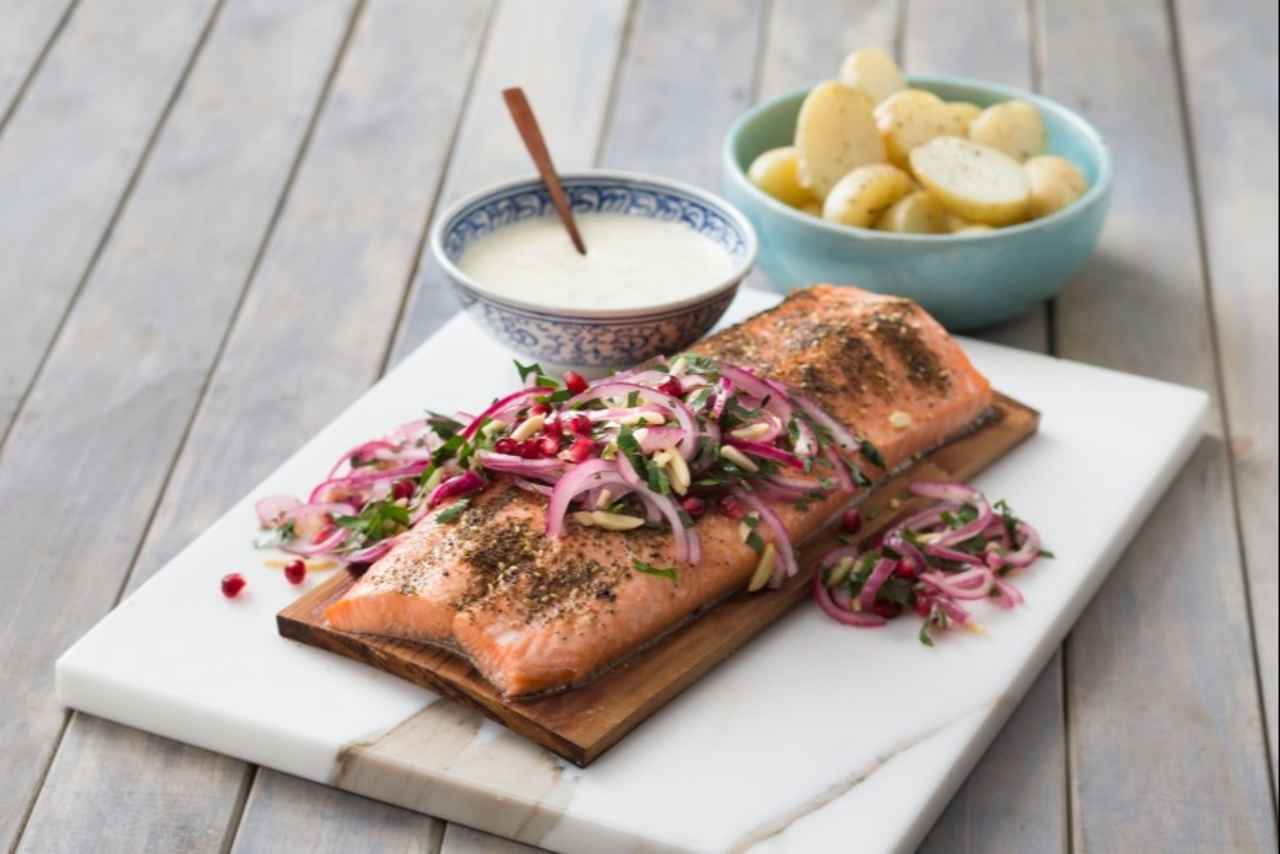 It's all about connection. We know how busy life is and we also know how important delicious, nutritious and home-cooked food is, so our aim is to make it as easy as possible to prepare truly delicious meals at home and connected cooking is the ideal way to do this. With guided cooking and smart cooking in Thermomix®, thousands of dishes are already made available to us at home. What MEATER+® does is pair with Thermomix® so our capabilities in the kitchen - and in the barbie - just continue to grow.
Maybe you prepared your marinade or spice rub in your Thermomix®. Maybe you're whipping up the side dishes, sauces, maybe a garlic and herb butter, the breads and/or the desserts while MEATER+® looks after the protein. Whatever the partnership of flavours may be, once you're ready to grill, roast, fry, barbecue, smoke or even steam your protein in the Varoma®, MEATER+® will enable you to do that perfectly - and, with no stress.
Try the sensational Middle Eastern Planked Salmon recipe (pictured above) when our new Barbecue cookbook becomes available next week!
How it works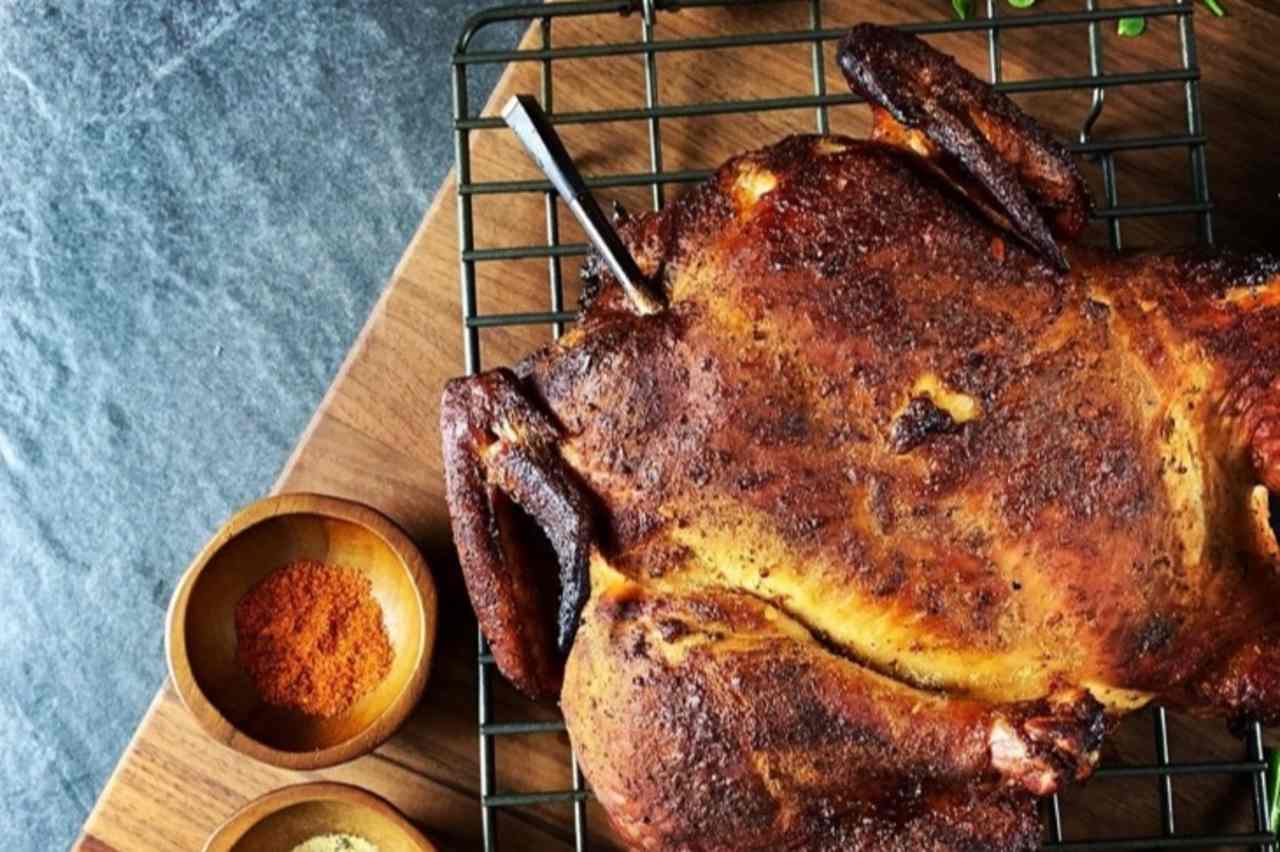 Getting started with MEATER+® takes a matter of minutes. First you insert the probe into the thickest part of the meat you are cooking, the MEATER+® calculates cooking time based on internal temperature, ambient temperature (in your bbq/grill/oven etc.) and target temperature (to achieve how you'd like it cooked), then you simply follow the prompts on the App and you're off. The MEATER+® will literally keep a virtual eye on the cooking for you, providing real time updates on cooking time and progress. Once cooking is complete, MEATER+® will instruct you for resting periods, too – all automatically and individually generated via the data the MEATER+® App receives from the probe.
What we most love about the MEATER+®
There is so much! But here are just five of the benefits we love.
Totally effortless cooking – just like the Thermomix®, what we love most about MEATER+® is the fact this incredible device, as our virtual eye in the kitchen, gives us more freedom to be smart with our time while we easily and efficiently prepare truly delicious meals.
Resting calculator – we've all heard of "resting" our meats but how many of us actually do it or know how long to do it for? MEATER+® guides you to a perfectly succulent finished result by instructing about resting times at the end of cooking, too.
Remote ability – this extended range of up to 50 metres of wifi capability is unique to this latest model and is just so brilliant, especially when you're multi-tasking. Maybe you've got the barbie going and you need to prep other things in the kitchen, get ready, set the table or do whatever else you have happening. Whatever the situation, MEATER+® enables you to keep a virtual eye on your protein while you're busy getting on with other things, be it cooking other dishes, getting ready, prepping the table or relaxing!
Versatility – the MEATER+® can be used with electric, gas, wood and charcoal cooking methods - from oven baking, grilling, roasting, pan-frying and sautéing, to barbecuing, smoking, steaming and low and slow.
Truly wireless – MEATER+® is the latest model of the world's first truly wireless meat thermometer. It connects via Bluetooth with a range of up to 50 metres and no wires anywhere to be seen, not even for charging.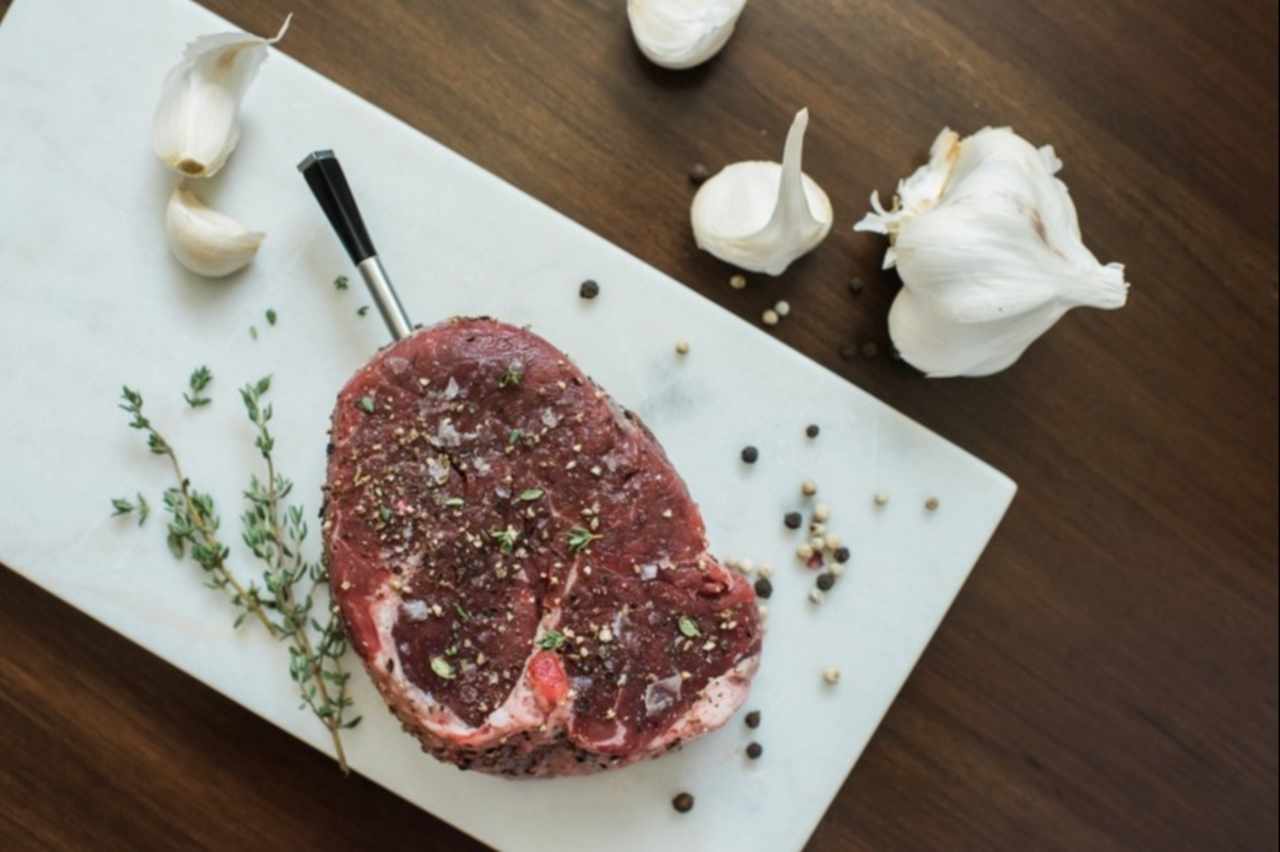 MEATER+® is now available at TheMix Shop!
Find it at TheMix Shop (AU)|(NZ)
In the meantime, check out the collections currently on Cookidoo®, Thermomix® with MEATER® and Smart Grilling and our brand new Barbecue cookbook also now available!
Purchase a bundle containing the MEATER+ and the Barbecue cookbook for a special price (AU)|(NZ).