Learn About Importing Recipes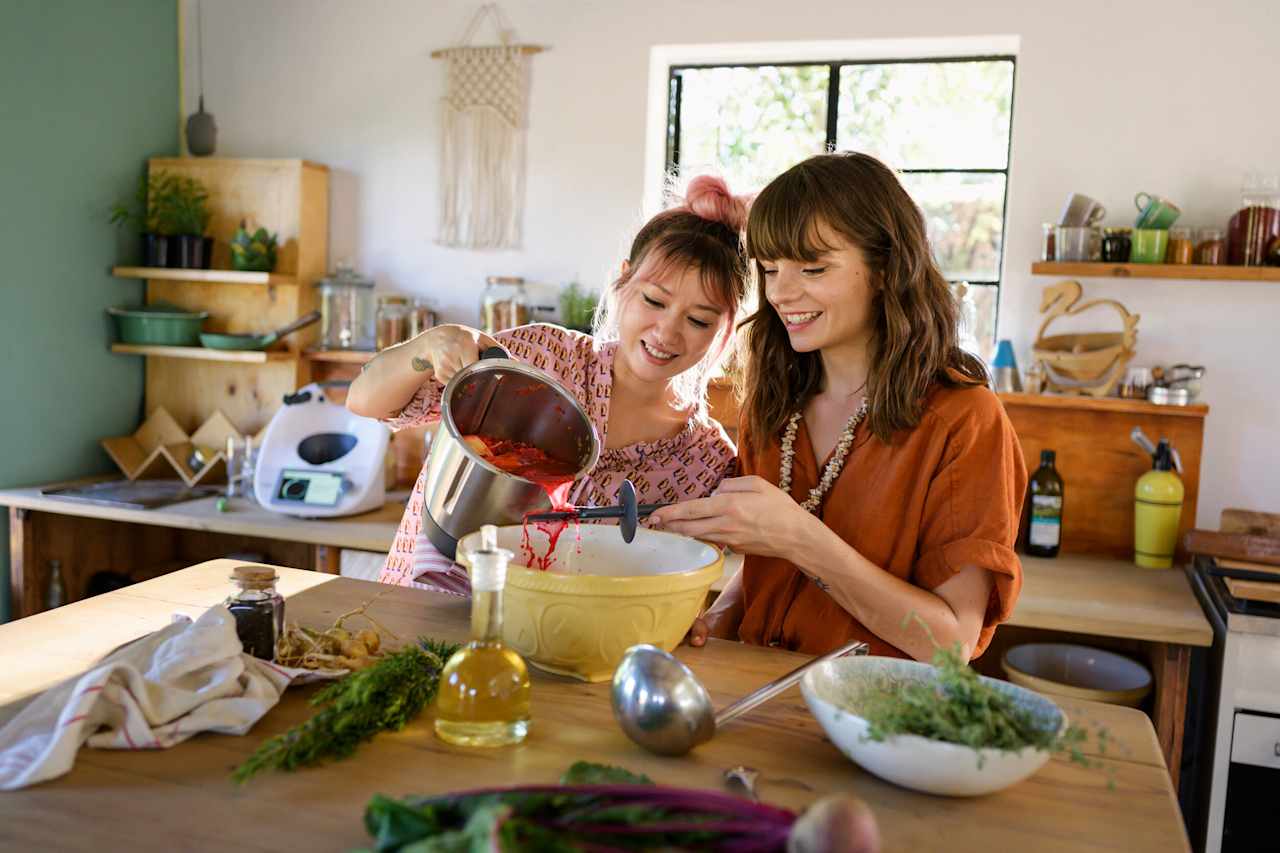 Have you already tried Created recipes? Our newest Cookidoo® feature lets you create, import, and modify recipes… And cook them with your Thermomix® TM6!
The Created recipes import function allows you to import recipes from Cookidoo® and modify them according to your own preferences, as well as import your favourites from our Vorwerk Recipe Community, giving you all your meal planning resources in one place. Check out our tutorial for a step-by-step guide on how to import recipes.
Please note: you cannot and must not upload any recipes or images that do not belong to you as this would be a breach of copyright. By way of example you mustn't upload a recipe you have taken from a third-party cookbook or website, as this would be done without the author's permission and constitute copyright infringement.
1. Import from Cookidoo®
With an active Cookidoo® membership, you can import any Cookidoo® recipe into Created recipes. Please note, not all the Thermomix® modes are currently supported. When you open a Cookidoo® recipe, click "Add" then simply select the "Add to Created recipes" option. Your recipe is now saved and ready to be edited in your Created recipes.
2. Import from the Vorwerk Recipe Community
To help create one digital destination for organising all your recipes across the Web, recipes from our Vorwerk Recipe Community can also be imported into Cookidoo®. When opening a recipe on the Vorwerk Recipe Community, simply click on the new "add to Cookidoo®" button. Your recipe is now saved and ready to be edited in your Created recipes.
Please keep in mind, unlike recipes on the Cookidoo® platform, recipes on the Vorwerk Recipe Community do not come with our Vorwerk success guarantee. Always follow the general safety instructions and carefully monitor the cooking process to avoid injury.
Once your recipes have been imported
Visit the Ingredients & Preparation section of your recipe to add structured ingredients and create Thermomix® settings. Start benefiting from more convenient cooking with your TM6!
With Cookidoo®, take the time and guesswork out of cooking, and make managing yours and your family's meals a breeze! Happy Cooking!